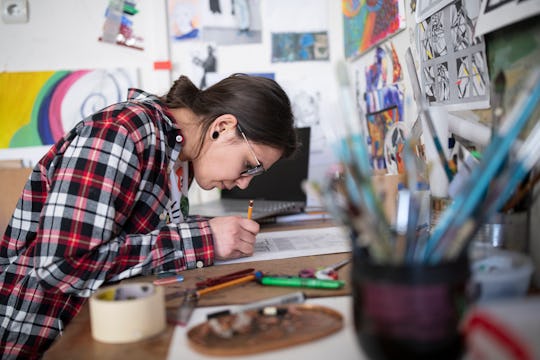 ArtistGNDphotography/E+/Getty Images
13 Mom-Owned Businesses To Support During The Coronavirus Pandemic
Businesses all over the country are getting hit hard during the coronavirus pandemic, especially smaller operations. If you'e in a position to do so, here some mom-owned businesses to support during the coronavirus pandemic. By showing them some love, either by purchase, donation, or even words of encouragement, you're not only helping the owners themselves keep the source of their livelihood going, but also helping them employ all the hardworking people who help their business run.
The coronavirus has upended small businesses left and right, from restaurants that can't fill their tables to small merchants who no longer have the visibility provided by flea markets and trade shows. Events and appointments for services such as photography are being canceled. These small businesses count on local and regular customers that they currently aren't getting. A lot is riding on these next few weeks for their business's survival. If you have the opportunity and ability to help them, there is a lot you can do.
For services, it helps to buy a gift card. For others, maybe book a phone consultation, order one of their products, or even order delivery. It's all about helping out and doing what you can in these incredibly uncertain times. Social distancing is the best thing to do for our public and personal health during this time, but even at a distance you can help these mom-owned businesses stay afloat.