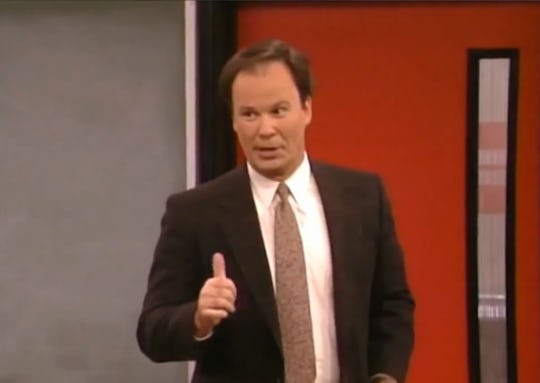 Mr. Belding Graduated From College At 65, & 5 Other Celebs Who Got Late-In-Life Degrees
He might have been out favorite principal at Bayside High School, but it wasn't until this past Saturday that he could call himself a college graduate. Dennis Haskins, aka Mr. Belding, graduated from college this weekend, with a bachelor of arts degree in theater from the University of Chattanooga in Tennessee. Haskins is an impressive 65 years young and more than excited to share his college grad status on Instagram.
Dennis Haskins has seen more than his fair share of success, first as the lovable Principle in Saved By The Bell — a character he played on seven different series — then as a writer, penning a guide for actors called, "Rating The Agents." Haskins was even honored as a UTC Distinguished Alumni in 2000, but like he commented on his celebratory Instagram selfie, "there's always been something missing for me - my college degree."
Haskins walked across the stage and received his college degree while the theme music of Saved By The Bell played, creating a memory that not only Mr. Belding will never forget, but the rest of his graduating class will never forget either.
It's official! Tassel moved from right to left! I'm a graduate! #UTC #TheaterAndSpeech #GoMocs
And while any degree is worth celebrating, especially when you go back to graduate at the tender age of 65, Dennis Haskins isn't the only celeb to go back to school to get some knowledge. Here's a list of some rather unlikely celebrities who graduated from college a little late in life.