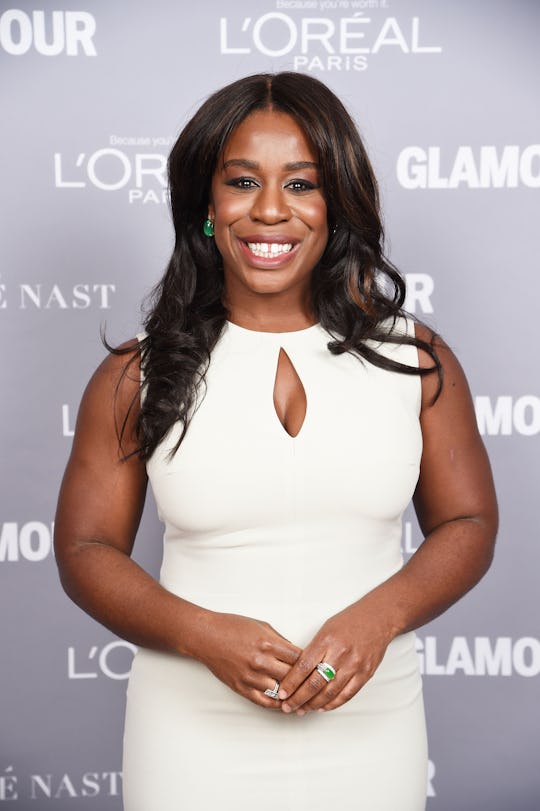 NAACP Image Awards Nominations For 2015 Announced, & All Your Favorites Made The List
Get ready for good news. The NAACP Image Awards nominations were announced today, and you're probably going to see your favorite stars on the list of nominees. ABC led the TV categories with 28 nominations, while Columbia Records led recording with 10 and Warner Brothers led motion pictures with six. A press release from the NAACP describes the meaning behind the awards:
The NAACP Image Awards celebrates the accomplishments of people of color in the fields of television, music, literature and film and also honors individuals or groups who promote social justice through creative endeavors.
Now in their 47 year, the ceremony airs on Friday, February 5, 2016 at 9 p.m. ET on TV ONE, with a pre-show taking place just before the show at 8 p.m. ET.
Since the awards don't take place quite yet, you've got plenty of time to peruse the list of nominees and determine who you're going to root for (definitely a challenge - everyone is amazing!).
Here are a few highlights:
Entertainer of the Year
There are so many talented people in this category, it's impossible to know how they'll choose just one. Nominees include Creed and Fantastic Four actor Michael B. Jordan, history-making ballet dancer Misty Copeland, musician Pharrell Williams, producer Shonda Rhimes, and Emmy winner Viola Davis (who gave one of the best acceptance speeches of all time).
Television
It was an incredible year in television! Outstanding Comedy Series nominees include new favorite black-ish, perennial favorite Orange is the New Black, and sketch comedy show Key & Peele (which just aired its final episode in September). black-ish got an acting nomination in each category (Outstanding Actor, Actress, Supporting Actor, and Supporting Actress in a Comedy Series).
Fresh off of her extraordinary performance as Glinda in The Wiz Live! (nominated for Outstanding Television Movie, Mini-Series or Dramatic Special), Uzo Aduba earned an Outstanding Actress nod for her work on Orange is the New Black, while two of her co-stars (Danielle Brooks and Laverne Cox) are both nominated for Supporting Actress.
Outstanding Drama Series nominees include Gabrielle Union-led Being Mary Jane, megahit Empire, 50 Cent-produced Power, and two Shonda Rhimes masterpieces: How to Get Away with Murder and Scandal. The Outstanding Actress in a Drama category is packed with power women: Gabrielle Union, Kerry Washington, Nicole Beharie, Taraji P. Henson, and Viola Davis.
The eternally exceptional Oprah earned two nominations in Outstanding News/Information — (Series or Special) and one in Outstanding Variety (Series or Special). Trevor Noah got a nod for Outstanding Host, Outstanding Talk Series and for Outstanding Variety (Series or Special) in his inaugural year at the helm of The Daily Show. And here's one category to share with your kids: Doc McStuffins, Dora and Friends, K.C. Undercover, Little Ballers and Project MC2 were nominated for Outstanding Children's Program.
Recording
After Spotify named Beauty Behind the Madness the most streamed album of 2015, The Weeknd earned a nomination for Outstanding New Artist and Outstanding Male Artist (a category that includes heavy hitters Kendrick Lamar and Pharrell Williams). Broadway sensation Hamilton: An American Musical was nominated alongside the cast of Empire for Outstanding Duo, Group or Collaboration. Janet Jackson's collaboration with J. Cole, "No Sleeep", got nominated in the same category and in both Outstanding Music Video and Outstanding Song - Contemporary; Jackson is also up for Outstanding Female Artist and for Outstanding Album.
Literature
Ta-Nehisi Coates' newsmaking Between the World and Me is nominated for Outstanding Literary Work in the Debut Author, Biography/Auto-Biography and Non-Fiction categories. Shonda Rhimes also cemented her literary chops by earning a Biography/Auto-Biography nomination for Year of Yes: How to Dance It Out, Stand In the Sun and Be Your Own Person (could she get any more talented?). MacArthur Fellow Terrance Hayes is up for Poetry. The Children category has a major history focus, including Granddaddy's Turn: A Journey to the Ballot Box (written by Michael S. Bandy and Eric Stein with illustrations by James E. Ransome) and Chasing Freedom: The Life Journeys of Harriet Tubman and Susan B. Anthony, Inspired by Historical Facts (written by Nikki Grimes and illustrated by Michele Wood).
Motion Picture
The decisions don't get easier. Nominees for Outstanding Motion Picture include Beasts of No Nation, Concussion, Creed, Dope, and Straight Outta Compton. Chiwetel Ejiofor earned nominations for both Outstanding Actor and Outstanding Supporting Actor (for Secret in Their Eyes and The Martian, respectively).
A woman who once dominated Disney and Nick, Lauren "Keke" Palmer, is now nominated alongside Viola Davis and Zoe Saldana for Outstanding Actress. Two Creed stars (Phylicia Rashad and Tessa Thompson) and two Chi-Raq stars (Angela Bassett and Jennifer Hudson) are all up for Outstanding Supporting Actress.
Writing
Aziz Ansari's new Netflix series, Master of None, joins Key & Peele and Transparent on the list of nominees for Outstanding Writing in a Comedy Series, while Empire faces off with How to Get Away with Murder in Outstanding Writing in a Dramatic Series. The writers behind Inside Out and McFarland USA are nominated with Straight Outta Compton, Dope and Creed for Outstanding Writing in a Motion Picture (Film).
Directing
On top of his writing nod, Aziz Ansari is also up for Outstanding Directing in a Comedy Series. Precious director Lee Daniels is nominated for Dramatic Series directing for the pilot of Empire.
Animated/CGI
Here's one more thing to make every Mom happy: Broadway superstar Audra McDonald is nominated for her voice-over in Doc McStuffins.
Of course, that's only a small fraction of the amazing people up for awards. You can check out the full list of NAACP Image Awards nominees on the show's website.
Images: Dimitrios Kambouris/Getty Images for Glamour, Giphy (8)