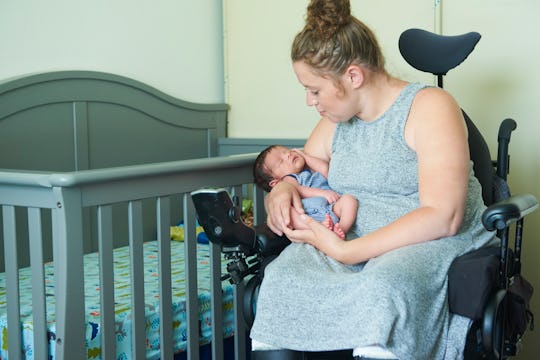 Daniel Tardif/Photodisc/Getty Images
The Most Popular Baby Names From Nameberry For 2020 Have Some Vintage Charm
Lest you think babies have ceased being born during the pandemic, I am here to tell you life... finds a way. However, on top of the stress of delivering in the apocalypse, you still have to name that child. Because of all the parents clicking through, Nameberry already has the top 2020 baby names so far, and luckily, none are related to COVID-19. In fact, some are pretty surprising.
Nameberry scours the available data and determines which names are topping the charts. Some of the names will be familiar — like Atticus and Olivia — but there are a few unexpected in the bunch that will turn your head. If you're a fan of Chrissy Teigen and John Legend, you'll recognize the name "Luna," which is inching up the charts, but nearly all the names on the list have a classic feel, cementing the notion that the names made popular from the '50s to the '80s and '90s (hello, Linda and Heather) might not see a resurgence any time soon. The names harken back to our grandparents and great grandparents, and now, out of our own nostalgia or for the want of something different, they are back and more popular than ever.
Unlike which names are actually used for babies, these Nameberry lists are based on which names get the most clicks on their website. Currently, the Social Security Administration is waiting to release the yearly baby names list in response to the coronavirus crisis.