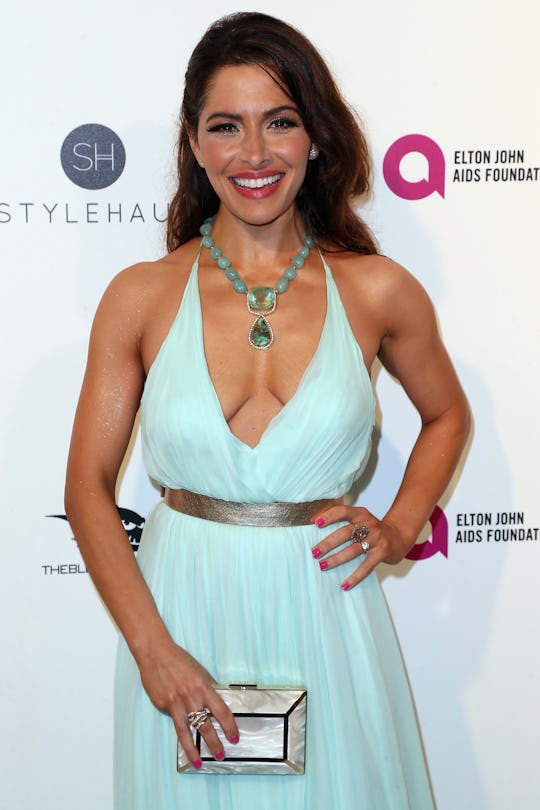 Frederick M. Brown/Getty Images Entertainment/Getty Images
'Nancy Drew' Passed Over For Being 'Too Female' & The Internet Is Not Pleased
Sorry, girl detectives of the world. Looks like your flag-bearer, Nancy Drew, won't be getting her own TV show after all, at least not yet. CBS just declined to pick up a new series set to star Sarah Shahi as a grown-up version of the iconic detective. And the alleged reason for the network's decision might make you howl with rage. Have you warned all those nearby to cover their ears? Okay, apparently CBS passed on the Nancy Drew TV show because it was "too female."
The pilot, which will now be shopped around at other networks, updates the classic Nancy Drew stories to follow adult Nancy in modern-day New York City, as she uses her super-detective skills to solve crimes for the NYPD. Beyond starring a kick-ass female lead, the pilot is also notable for casting a Persian actress as the title character, marking the first time Nancy has been played by a person of color. Deadline reports that the first episode tested well, but "skewed too female" for CBS.
CBS also recently decided to shuffle Supergirl over to its sister network, The CW, for the show's second season. These decisions raised some eyebrows, with many wondering if the network had a woman problem, and Twitter swiftly blew up with angry reactions to the news.
It's a shame that the network decided to pass on the show, which could've been a fun way to bring back a character that many of us grew up loving through the Carolyn Keene books. (I still have my copy of The Mystery of the Old Clock somewhere on my childhood bookshelf.)
More than that, though, it's incredibly frustrating that network executives still believe that people don't want to watch stories about women. But it's not surprising. After all, study after study shows that women are not getting their fair share of media representation. In 2014, for example, only 12 percent of protagonists in the top 100 grossing movies were female. And though television has some amazing female leads, largely thanks to Shonda Rhimes, the representation numbers still aren't where they should be. Nancy Drew seemed like a chance to start turning things around.
But that won't be happening, at least not at CBS. Shahi, best known for Person of Interest, seemed resigned on Twitter, saying that her starring role was not "meant to be."
Still, maybe it is meant to be, just somewhere else. Hopefully a different network will jump on the pilot, recognizing that a TV show being "female" isn't a problem, but a boon.