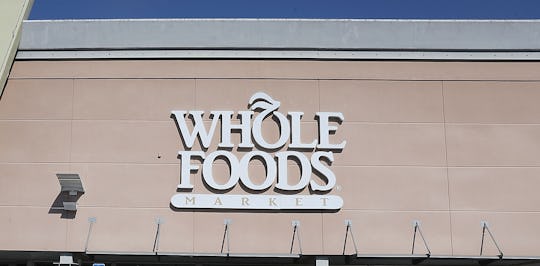 Joe Raedle/Getty Images News/Getty Images
PSA: All Rosé Wines Are On Sale At Whole Foods This Friday
Nothing makes me crave a glass of rosé more than experiencing the first blushes of spring. The cherry blossoms are out, the temperatures are up, and I'm rocking my favorite spring jumpsuit — it's time for that glorious pink nectar. Thankfully, National Wine Day is May 25, and in honor of the holiday, Whole Foods is offering 20 percent off all rosés on Friday. Now if that doesn't put an extra spring in your step, nothing will.
Whole Foods has been running a month-long rosé wine promotion this May, featuring 12 rosés handpicked by Master Sommelier Devon Broglie and his team. However, come Friday, these world-class vinos plus all the rose wines in the entire store will be getting marked down by 20 percent. "We are proud to be recognized as one of the first retailers to highlight a collection of high-quality rosé and our customers appreciate us for it. We are excited to share these wines and encourage shoppers to take advantage of these deals while they last," said Broglie in a statement released by Whole Foods.
This is such good news I'm now contemplating throwing an impromptu rosé soiree to kickoff Memorial Day weekend. What could be better than welcoming summer with a rosé sampling session? If you're entertaining the same idea, here are some of the wines you're going to want to get your hands on come Friday.