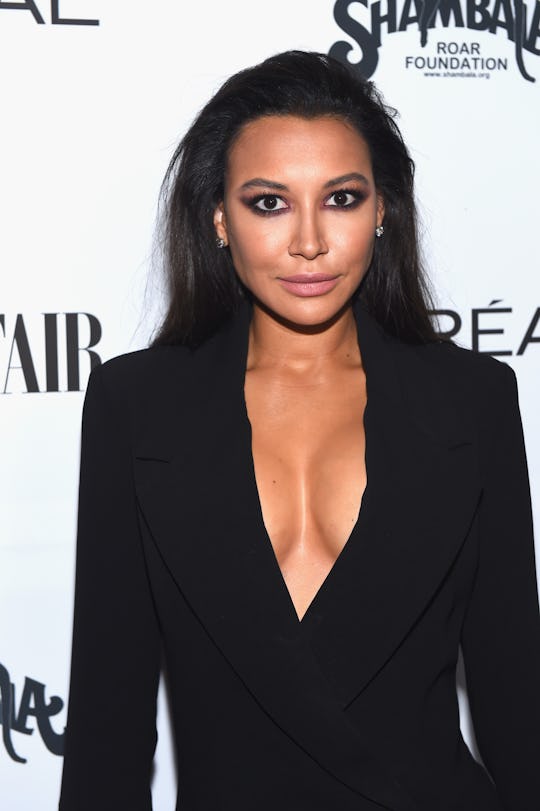 Emma McIntyre/Getty Images Entertainment/Getty Images
Naya Rivera Gets Real About Postpartum Hair-Loss
Naya Rivera is breaking down barriers once again, this time with her latest comments about pregnancy and motherhood. The former Glee star and current spokesperson for Nioxin has opened up about her experience with postpartum hair loss, which she says she suffered from after giving birth to son Josey in 2015. In an interview with Elle, Rivera spoke of all things pregnancy and child birth, and got real about the physical changes she felt too embarrassed to bring up, until now — and Rivera's postpartum hair loss comments, in all their raw honesty, are completely relatable.
Rivera, 30, has long been an open book in regards to her personal issues and struggles. She recently released a memoir, Sorry Not Sorry: Dreams, Mistakes, and Growing Up, in which explicitly discussed everything — from her time on Glee, to her experience getting an abortion. And now, she's letting moms everywhere know that they aren't alone when it comes to pesky hair problems after giving birth.
In fact, Rivera even admits that she never got that "crazy thick amazing hair" some mothers get while she was pregnant with Josey, opening the conversation for all mothers who can relate to similar struggles. "The parts around my scalp were thinning and breaking, and nothing seemed to repair them," she went on to say, discussing what helped her to finally discover a solution for her problem, and what she hopes other moms can learn from her.
Rivera explained that "pregnancy hair is different for everyone! It's a wide spectrum." But after coming to terms with her own struggles, she realized she wasn't alone, and that she had the ability to be a voice for moms out there who might also be ashamed at their hair loss:
I heard about Nioxin from my friends who'd had babies before me, and whose hair stylists had told them to use it. They told me to use it. And now I feel like I need to tell everyone, because some moms don't have that network.
Rivera emphasized that not everyone may be as comfortable discussing hair loss, which is why she wants to spread the good news of the product, Nioxin. "Women are so embarrassed to admit they're losing their hair," she explained. "But it's a real problem. The good news is, it has a really easy solution. You just have to know about it."
Rivera's comments are a great reminder that all moms are different, and no one struggle is too weird or embarrassing to address. Sure, she might be a celeb with plenty of celeb perks and benefits, but like any mom out there, she's run into the same kinds of problems as everyone else. Long story short? You're definitely not alone and you're absolutely in good company.