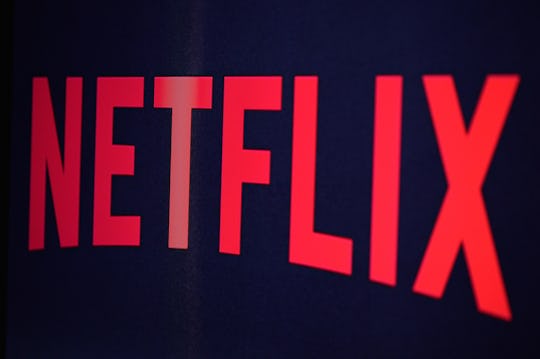 Pascal Le Segretain/Getty Images News/Getty Images
Netflix Will Give Parents More Control Over What Their Kids Watch With This New Update
For parents who might be worried about just what their kids are watching on Netflix, the streaming service has a new feature to set their minds at ease. As Reuters reported on Monday, Netflix will give parents more control over what their kids watch, thanks to a new update in restricted content controls. Currently, users can restrict content with a specific maturity rating by using a password, the news outlet reported. But, with these new content controls, parents can instead set a PIN for specific movies or TV series, according to Mashable. This might not seem like a huge change, but it definitely gives parents more control over what specific titles they feel are appropriate for their kids.
Parents can now set up custom PIN protections for titles on Netflix regardless of age recommendations, The Verge noted. This is especially helpful because sometimes a general maturity rating isn't enough, or isn't appropriate based on the child/children in question.
For example, maybe many kids can't handle the content of a PG-13 movie before a certain age. But as a parent, you might determine that the content in one particular show or movie with that rating is OK for your child, based on their individual maturity and personality. With this new content access system, those are the sort of choices a parent can make when it comes to their own kids.
A director of enhanced content at Netflix, Mike Hastings, wrote about the PIN protection change in a blog post, and noted the feature will roll out to "global markets, in the coming months." When it comes to parental controls on Netflix, Hastings also wrote:
We understand that every family is different and that parents have differing perspectives on what they feel is appropriate to watch at different ages. While we already provide PIN protection for all content at a particular maturity level for Netflix accounts, PIN protection for a specific series or film provides families with an additional tool to make decisions they are comfortable with.
The blog post noted that protection for titles with a certain maturity level are already in place, but the team at Netflix is clearly trying to be thoughtful in allowing different parents and guardians to determine what works best for their families.
Additionally, the same blog post noted that Netflix will also begin displaying the maturity level rating for a TV series or film "more prominently" when a user hits play on a title, to make the rating for that content especially obvious. "While these maturity ratings are available in other parts of the experience," Hastings wrote, "we want to ensure members are fully aware of the maturity level as they begin watching."
These changes to Netflix's service come as many companies are trying to make their platforms more child-appropriate, Engadget noted. For instance, Apple is planning to introduce more parental controls to its devices soon, and in recent months, YouTube has had to deal with disturbing content on its platform and the YouTube Kids app, and a backlash from parents when some of the content was able to bypass parental controls.
The Verge reported that Netflix's parental control expansion might be timed with the upcoming launch of Disney's own streaming service, which will likely target parents and their kids. Disney has said it will end the deal it currently has with Netflix beginning with films released in 2019, The Verge reported, although Netflix will keep older Disney films through the end of that year.
With new streaming services popping up all the time, and other platforms with content kids watch working to change parental control options, this seems like a smart move on Netflix's part. Soon, parents everywhere will be able to determine whether that new one particular Netflix series that everyone is buzzing about is really right for their child, or whether it's one that they should specifically avoid just a little while longer.
Check out Romper's new video series, Bearing The Motherload, where disagreeing parents from different sides of an issue sit down with a mediator and talk about how to support (and not judge) each other's parenting perspectives. New episodes air Mondays on Facebook.