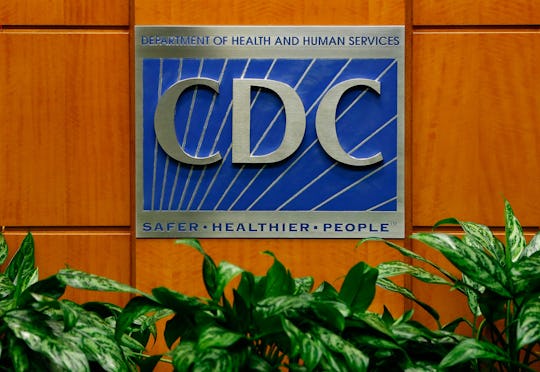 Kevin C. Cox/Getty Images News/Getty Images
New HPV Estimates Show Preventably High Numbers
Recent research from the CDC this week showed that nearly half of Americans are infected with the human papillomavirus (HPV). If that statistic seems alarming, that's because it is — especially given the fact that the HPV vaccine has been proven to be successful. In other words, while new HPV estimates show preventably high numbers (specifically that one in five American adults has high-risk HPV), it definitely doesn't have to be that way.
The study assessing the most common sexually transmitted infection came to some unnerving conclusions. In the United States, high-risk HPV among adults ages 18-59 was found at a staggering rate of 22.7 percent. What's more, nearly half (42.5 percent) of adults had general cases of genital HPV.
But remember: These high numbers are preventable. HPV vaccinations for teens have shown tremendously positive results. Since the vaccine was introduced in 2006, the rates of infection have dropped from 11.5 percent to 4.3 percent among women ages 14 to 19. Reviewing the data for sexually active women ages 14 to 24, women who'd received the vaccine had a 2.1 percent infection rate compared to a rate of 16.9 percent for those who were unvaccinated.
"This is a vaccine against cancer," CDC senior epidemiologist Geraldine McQuillan, who strongly advocates for children to be vaccinated before adolescence, said in a statement. "The vaccine is targeted to very young kids because you have to catch them before they are sexually active." McQuillan urged parents to implement HPV vaccination into kids' regular care schedule.
"The vaccine is a part of cancer prevention," Electra Paskett, a cancer control researcher at the Ohio State University Comprehensive Cancer Center, confirmed. Unfortunately, though, HPV vaccines aren't a regular part of a child's vaccine cycle, and are often singled out. This is problematic, Paskett said. "This vaccine has the potential to prevent 30,000 cases of cancer each year and is woefully underused," she added.
The CDC recommends that "all kids who are 11 or 12 years old should get two shots of HPV vaccine six to twelve months apart." If the kids get their first two shots closer together than five months, then they'll require an additional, third shot.
HPV causes cancer — it's just a fact. Though HPV exists in various forms, its high-risk versions lead to cervical, anal, oropharyngeal, and other types of cancers. Though recent numbers have shown high HPV rates, vaccinating adolescents has been the proven way to bring these totals down. Rather than contemplate whether or not to vaccinate, parents looking to keep their kids safe should be eager to do so, and should arguably be welcoming of the preventative cancer care.