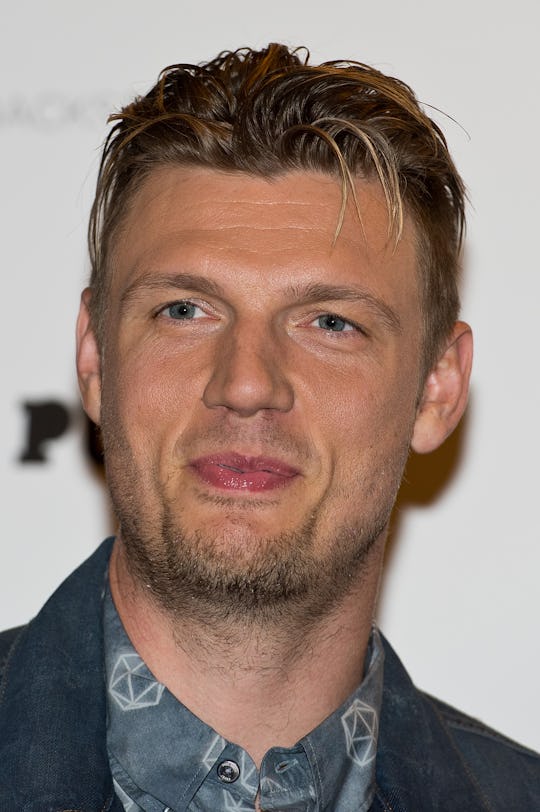 Ben A. Pruchnie/Getty Images
Nick Carter & Avril Lavigne Just Released A Song Together, & Despite The Reviews, We're All Still Rooting For Our Fave 00's Stars
Our favorite Backstreet Boy Nick Carter and former punk-pop princess Avril Lavigne just released a song together, and 10 years or so ago that probably would have been totally exciting. But today? Honestly, it's just kind of confusing. Nick and Avril? Really?
Nick's had a bit of a popularity resurgence as of late, thanks to his second-place win on Dancing With The Stars as well as news of his wife's first pregnancy (we do love celeb babies, after all!), and BSB totally has a dedicated legion of fans that continues to support the still-touring band more than 20 years after their debut. But it turns out that he also has a new solo album, All American, which is his third (!) — or fourth, if you count his collab with NKOTB's Jordan Knight — and an upcoming solo tour slated for 2016. Avril Lavigne is also planning new music with a new album expected next year, following a tough year complete with a divorce from Nickelback frontman Chad Kroeger, as well as ongoing health issues stemming from a battle with Lyme Disease.
Unfortunately for our beloved 00's pop stars though, their new song "Get Over Me" probably won't be ousting Adele from the top of the charts anytime soon, even though it is kind of fun. The upbeat track sounds cool in theory — it's a back-and-forth account of a crazy tumultuous relationship — but it might just be a bit too stuck-in-the-past. Although that definitely hasn't kept their fans from totally loving it, and begging their fave stars to go on tour together:
But no matter what your feelings about the new single happen to be, if you were fans of Nick and Avril back in the day, you probably still have a soft spot for their music. I mean, let's be honest — who wasn't enjoying seeing Nick's ballroom moves on DWTS? And surely we'll all totally be gushing over the first pics of his newborn son. And, you know, maybe vicariously living out our tween fantasies of being Mrs. Nick Carter one day. (Or maybe not, whatever, I can't be the only one, OK?)
And just to remind you again just why you love Nick so much, on Friday, Carter tweeted that he'd donate $5,000 to charity in the name of the first radio station to play their song on constant rotation. First to raise his hand was Elvis Duran, morning show host for New York's Z100 station — though he did have a small caveat.
So, hey, on second thought, a blast of teenage nostalgia is never a bad thing. And when it serves the greater good? Even better. #navril 4 eva!
Image: Ben A. Pruchnie/Getty Images