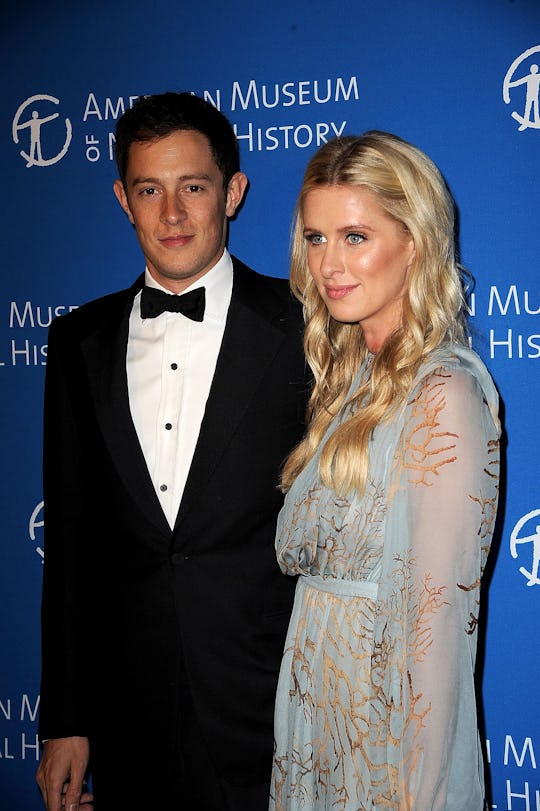 Nicky Hilton Is Pregnant With Her First Child & She's Psyched
Us Weekly confirmed Wednesday that Nicky Hilton is pregnant with her first child. Paris Hilton's younger sister married James Rothschild in July 2015 at Kensington Palace, and it was a pretty over-the-top affair, according to Us Weekly. Hilton and Rothschild will probably have a similarly sized celebration to celebrate their first baby, because why not? Hilton and Rothschild were recently spotted shopping at Pottery Barn Kids at The Grove in Los Angeles, so clearly they've already got preparations well underway, according to People.
An inside source reportedly told People that the couple just started sharing the news with friends and family:
Nicky is very excited to become a mom. She is feeling great! ... They've just begun telling close friends and family. Nicky and James are over the moon!
The couple became engaged in August 2014 while boating on Lake Cuomo in Italy, according to People. Hilton reportedly wore a $77,000 couture Valentino gown to marry Rothschild, who's a billionaire banking heir, according to the Daily Mail. But Hilton's sister, Paris, said that the luxury isn't an elaborate show. She served as her sister's maid of honor at the wedding and told People that the two are very much in love:
They're so loyal and they're so in love. They're like a prince and princess. ... I think it's important to find someone you trust and love and spent the rest of your life. I think that's the meaning of life: to get married and have a family.
This child will be Nicky and Paris' parents, Richard and Kathy Hilton's, first grandchild, according to the Daily Mail. Richard and Kathy also have two sons, Conrad and Barron.
There's no word yet on when Nicky is due, but apparently the last time she was spotted out in New York City with her close friends, she wore "a large animal-print coat" and a black sweater that kept her stomach covered, according to the Daily Mail. Hopefully she and Rothschild will share more details very soon.
Image: Chance Yeh/FilmMagic, Keith Hewitt/GC Images/Getty Images