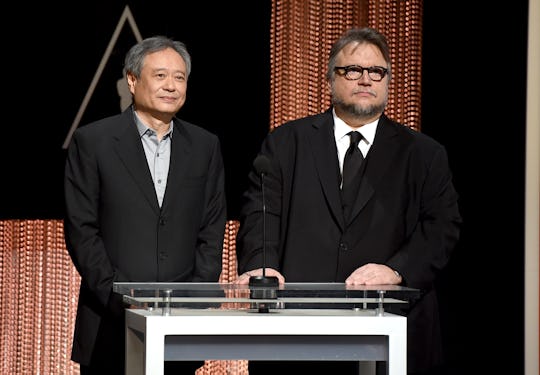 No Female Director Has Been Nominated For An Oscar In 6 Years, & That Is A BIG Problem
Earlier today, the 2016 Oscar nominations were announced, and while most insider predictions were spot on, there were a few surprises. Unfortunately, there were no surprises in the Best Director category, and this years honorees — including Lenny Abrahamson (Room), Alejandro G. Iñárritu (The Revenant), Adam McKay (The Big Short), Tom McCarthy (Spotlight), and George Miller (Mad Max: Fury Road) — looked much like the last; They were all men. Don't get me wrong: These men deserve their nominations, but it is a bit disheartening that, for the sixth year in a row, a no female director was nominated for an Oscar in the coveted category.
Kathryn Bigelow — the only woman ever named Best Director, and the last to be nominated — took home an Oscar for The Hurt Locker in 2010, but since then the category has been dominated by men. And while it is a fact female directors are a minority in the motion picture industry — according to a report by the Directors Guild of America, female directors helmed a mere 6.4 percent of the 376 movies released in 2013 and 2014 — that doesn't mean there weren't any viable candidates. Selma was directed by a woman, Ava DuVerna (who, in my opinion, should have been nominated last year) and in 2015 there was Suffragette, directed by Sarah Gavron.
What's more, in the entire 88 year history of the Academy Awards, only four female directors have been nominated in the Best Director category: Lina Wertmüller (1976), Jane Campion (1993), Sofia Coppola (2003), and Kathryn Bigelow (2010).
However, it is worth noting that women were better represented in other categories this year, such as writing (Inside Out, Meg LeFauve; Straight Outta Compton, Andrea Berloff; Carol, Phyllis Nagy; and Room, Emma Donoghue) and editing (Star Wars: The Force Awakens, Maryann Brandon and Mary Jo Markey and Mad Max: Fury Road, Margaret Sixel). What's more, of the eight Best Picture nominees, three of films feature strong female leads or focus on women, i.e., Brooklyn, Room, and Mad Max: Fury Road.
Perhaps next year will be the year female directors finally get the credit they deserve. Or, at least, we can hope.
Images: Kevin Winter/Getty