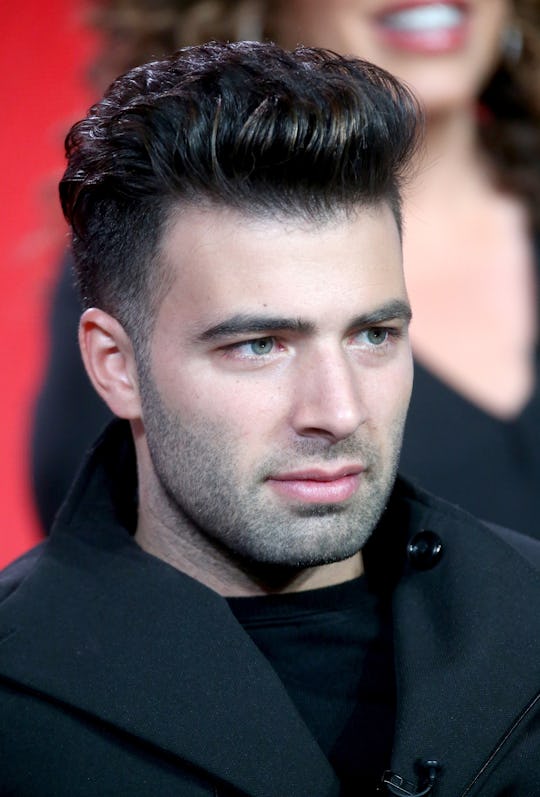 Frederick M. Brown/Getty Images Entertainment/Getty Images
None Of 'The Passion' Cast Is Of Middle Eastern Descent, & Viewers Noticed
FOX's live musical event, The Passion, is raising many eyebrows as viewers realize that none of The Passion cast is of Middle Eastern descent, despite the live event's emphasis on universal love and diversity and the fact that, well, nearly everyone involved in the original story was either Middle Eastern or had connections to the region. The two-hour live event — which is a highly anticipated follow-up to Grease! Live, Fox's first foray into live musicals — takes place in various locations throughout New Orleans. The show retells the final days of Jesus Christ's life.
Prolific director and screenwriter Tyler Perry is the host and narrator of The Passion, and he made it clear from the get-go that New Orleans was a symbolic location from which to stage the story of Christ's final days. "A decade ago this great city was ravaged by Hurricane Katrina, leaving behind much suffering and despair," Perry told the gathered crowd during Sunday's live broadcast. "From that despair, we learned that what happens to some of us truly belongs to all of us."
Yes, stories of despair belong to all of us... but not, apparently, to people of Arab or Middle Eastern descent, who hail from the same land where Jesus' final days actually took place. As Perry introduced The Passion's cast, it was difficult to not notice the complete absence of people of Arab or other Middle Eastern heritage. Jesus, for example, is portrayed by Cuban-American actor Jencarlos Canela. Equally eyebrow-raising was the decision to cast Trisha Yearwood, a white country singer, in the role of Mary.
To be fair, the production isn't claiming to be historically accurate—by any means. Perry told The Passion audience that the tale will be "shared in the language of today, with familiar characters transformed into the modern world." But Perry's modern world, it seems, lacks people of Middle Eastern descent.
While many viewers on Twitter are skeptical of the decision to cast a Cuban-American as Jesus, this Twitter user recognizes that at least Canela is of a similar skin tone.
The Passion certainly isn't the first American retelling of Jesus' story to skimp on actors with Middle Eastern roots —Mel Gibson's 2004 film, The Passion of the Christ, starred Jim Caviezel, a Swiss-Irish actor, as Christ. At least The Passion features a diverse cast that isn't all white.
Still, in a day and age when prominent newscasters like Fox's Megyn Kelly go out of their way to argue that Jesus Christ was white, it's understandable that many are unwilling to overlook the exclusion of actors whose racial identity is closer to that of the people portrayed in the Bible.
At one point, Perry asked the gathered Passion crowd what would happen if Jesus Christ himself came to New Orleans today. "Maybe we'd avoid him, thinking he was a crazy man. Or a criminal," Perry hypothesized. Sadly, the reactions of many would probably depend on Jesus' race (from recent reactions at political rallies, it's not to hard to imagine what that might look like either). And that is a poignant reminder that even if this "modern retelling" can fairly depart from racial accuracy in its casting, race is still incredibly, and ironically, relevant.