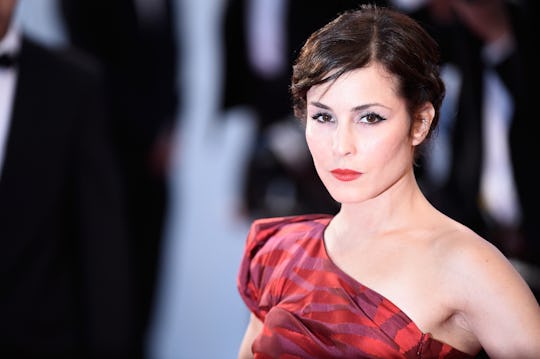 Noomi Rapace To Play Amy Winehouse In Upcoming Biopic With Major Potential
It's always a bit risky to tackle the legacy of a late celebrity so soon after his or her death... Just ask the people behind the two Steve Jobs films. But an upcoming biopic about Amy Winehouse is sounding pretty compelling so far: Academy Award-nominee Kirsten Sheridan is directing with Noomi Rapace playing Amy Winehouse in the film. 
It's been four years since Winehouse died from alcohol poisoning at the age of 27, but her influence is still strong in the music and entertainment industries. "Amy's music is felt so deeply by the audience because it was deeply personal," Sheridan told Variety. "Her vulnerability was her strength. She was called many things — a diva, a lost soul preyed upon by tabloids, a tortured genius; our aim is an innovative, emotional and life-affirming approach as we go through the looking glass into her life and art."
Rapace's role isn't totally confirmed, but it sounds like the talks are moving in the right direction, which is good news because it seems like she would be a great fit. Although she is perhaps best-known in the United States for her role in Prometheus, she was absolutely amazing as Lisbeth Salander in the Swedish Girl with the Dragon Tattoo trilogy — a role that proves she's very capable of playing complicated characters.
The singer's father, Mitch Winehouse, is currently trying to assemble his own biopic about his daughter to "tell the truth about Amy's life," but he hasn't attracted significant funding yet. The elder Winehouse said he was motivated to make his film after his unfavorable portrayal in Asif Kapadia's 2015 documentary, Amy. He told The Hollywood Reporter in July, "We're making an alternative film, and we're gonna invite everybody who has spoken on the other film. We're not gonna edit it in the way they've edited me."
Sheridan's biopic is moving forward with Lotus Entertainment at the helm. Production has not yet begun. 
Image: Ian Gavan/Getty Images