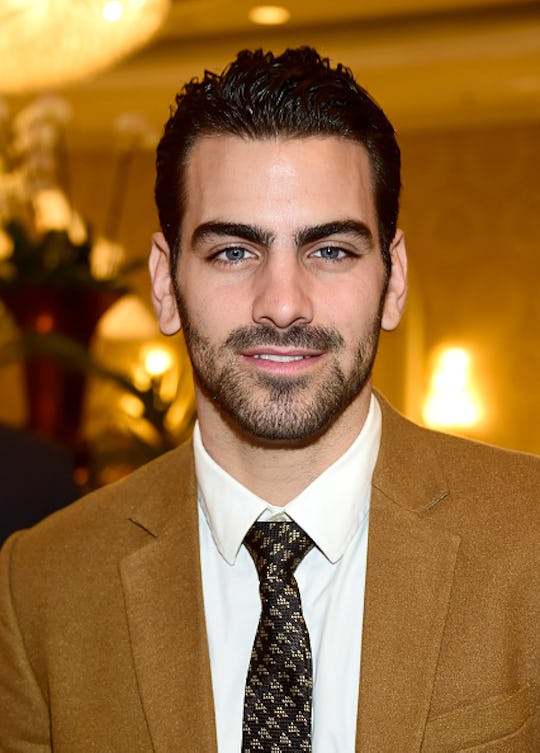 Getty
Nyle DiMarco Adds A Silent Moment On 'Dancing With The Stars,' & Brings Everyone To Tears
This Monday, Nyle DiMarco proved once again that he is a contender to watch on Dancing with the Stars with his powerful Paso Doble with partner Peta Murgatroyd to Panic! At The Disco's "Victorious." The couple included a seconds long silent portion to their song. While for a moment I thought something terrible had happened to my TV, I soon realized that the silence was intentional. The pair included the silence to draw the audience into DiMarco's world, and show them what it's like to dance without sound.
Their tactic worked, and the judges awarded them high scores. Carrie Ann Inaba, in tears, and Bruno Tolioni both gave the pair 10s, while Len Goodman was slightly more conservative in his praise and gave them a 9. Carrie Ann wasn't the only one in tears. While getting their scores, Erin Andrews tearfully asked DiMarco if he knew just how much this meant to people.
DiMarco has been committed to encouraging the deaf community, and showing people that being deaf is no setback if you are committed enough. A few episodes ago he was sure enough of himself to say in his video package that he felt that his only competition was Val Chmerkovskiy, the professional, not even the other stars competing. The judges knocked him down a couple pegs, but not enough to slow down his confidence.
That confidence definitely showed in the competition, where DiMarco has consistently brought it, and just as consistently brought in top scores. He is a fan favorite and definitely one to watch in the coming weeks. While some of the other stars have also consistently brought in top marks from the judges, they haven't been as popular with the viewers, bringing their scores down. Paige VanZant and Wanya Morris were both in jeopardy last week, despite earning great scores from all three judges.
It's important for viewers to remember that no matter how great the dance, it depends in large part on the audience for a couple to make it to the end, and take home that coveted Mirror Ball trophy.