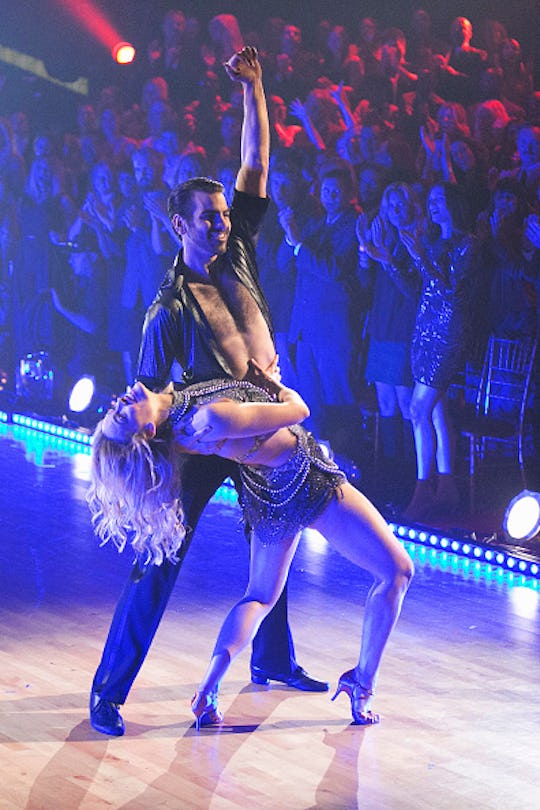 Adam Taylor/ABC
Nyle DiMarco Wins 'Dancing With The Stars' Season 22, & Everyone Is Crying
Man oh man, this season of Dancing With the Stars sure has been a bumpy ride. Over ten weeks and 11 episodes, 12 stars were whittled down to just three, Ginger Zee, Nyle DiMarco, and Paige VanZant. All three had put in such incredible performances, especially considering the fact that none of them had dance experience, that by the end of the competition, each had their own legion of die-hard fans. But in the end, the Mirrorball Trophy can only go to one, and this year it went to Nyle DiMarco and Peta Murgatroyd, who won Dancing with the Stars Season 22.
As Len said on this season's finale, "Who would have thought that the final three would come down to a weather-watcher, a female fighter, and a man who can't hear?" No one, Len. No one would have thought that. This season was full of injuries, babies, and booty smacks, and I, for one, am sad to see it draw to a close. When the final three finally did give their last performances of the season, about an hour and a half into the two-hour finale, they definitely brought their A-game. Leading the competition was Paige VanZant and partner Mark Ballas, but only by three points. The competition was, to say the least, hot.
Ginger and Val scored a 27 out of 30 for their final dance, a sexy modern tango. Len said that at the beginning of the competition, Ginger Zee was going to have to either "grow or go" (Len loves a good alliterative rhyme), and she has "grown and flown." Following Nyle and Peta's cha cha tango fusion to "Summer" by Calvin Harris, Carrie Ann Inaba stood up and said thank you to Nyle in his language, American Sign Language, because throughout the season he had been so eloquent in speaking in their language of dance. Of course, everyone cried, and the couple scored straight 10s. Paige VanZant and Mark Ballas had an emotional goodbye on Mark's 30th birthday, and earned a perfect score for their final dance. "If this competition were based purely on dance," Len said, "You're the one to beat."
While all three stars had grown into surprisingly amazing dancers, there could sadly only be one winner. After an amazing season, Ginger came in third place. Val called his partner "extraordinary" and said it was a pleasure to work with someone with that kind of work ethic. Aw. Paige VanZant and partner Mark Ballas were the runners up, and Paige said she was grateful just to have been a part of it. In the end, Nyle and Peta took home the trophy, amidst lots of cheers and tears.
Now we just have to wait another three months for the madness to start all over again with Season 23.