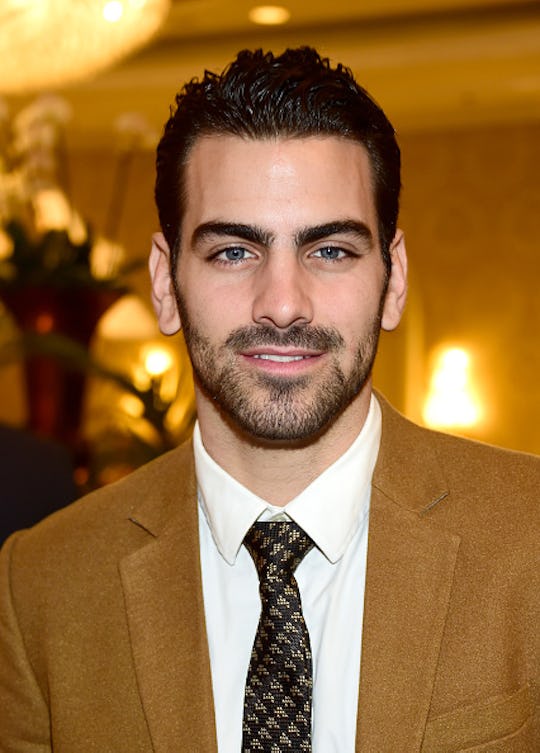 Frazer Harrison/BAFTA
Nyle DiMarco's 'Dancing With The Stars' Score Was Messed Up; Why Can't He Live?
On Monday's episode of Dancing With the Stars, with the threat of a double elimination hanging over everyone's heads, all the stars and their partners are turning up the heat with some really spectacular routines. With their foxtrot, Nyle DiMarco and Peta Murgatroyd earned two 10's and a 9. Except they didn't. For the second time in this competition, Nyle DiMarco's on Dancing with the Stars score was messed up. Why, judges, why?
For their first dance, DiMarco and Murgatroyd performed a sexy foxtrot to U2's classic "Beautiful Day" for Dancing With the Stars's "Icon Night," that clearly wowed the judges. DiMarco had worked extra hard this week to make up for his perceived cockiness last week when he said that his only real competition was Val. As in, the professional dancer Val. The judges rightly called him on this little bit of boastfulness, and in response, DiMarco seemed to be especially focused on appearing humble and grateful this week. He also performed beautifully.
He and Murgatroyd earned a 10 from Carrie Ann Inaba, a 9 from Len Goodman, and a 10 from Bruno Tolioni. But wait, why does the screen say only a 9 from Bruno? That's right, Bruno wrote down a different score than what he gleefully displayed at the end of the number. Again.
On week 5's "Switch Up Week," Bruno and guest judge Maksim Chmerkovskiy both changed their minds at the last minute apparently, and while their paddles showed 10s, the screen read two points lower than it should have been. In fact, they had written 9 on their score sheets, and whatever was written on the sheets carried the day.
But for this to happen again! Damn, can't poor Nyle catch a break? Just let him live, show! Apparently the rule is that whatever is written on the scorecard and given to the show's producer has to be the score that counts. I suppose this is a good way to keep the judges honest, and keep them from just giving out crazy scores willy-nilly? In case the judges want to sabotage someone? Or something?
I'm not sure, all I know is that Nyle DiMarco is always a perfect 10 in my heart.