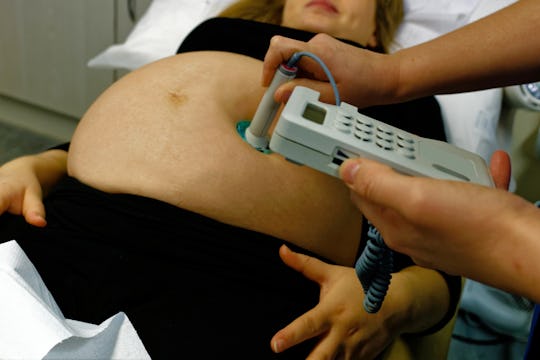 Fotolia
OB-GYNs Are Rejecting Patients In The Middle Of Their Pregnancies For Awful Reasons
As any woman knows, the relationship you have with your OB-GYN is the most vulnerable, intimate and trusting relationship you'll have in your adult life next to your significant other. They are there to reassure you when you are scared, and to help assist you through the wildest transition of your life: childbirth. Unless you are seeing a midwife, OB-GYN's are also the primary screener for a number of health conditions and complications that can arise during pregnancy, so you need to be able to trust them, confide in them and, at the very least, feel comfortable with them. An imperfect fit with their OB leads many expectant mothers to transfer practices, but some inevitably find that OB-GYNs reject patients in the middle of their pregnancies.
There are few things more scary for a pregnant woman than to be released of her OB-GYN's care smack-dab in the middle of her pregnancy, or to find that she cannot transfer out. It happens — far more often than we realize, in fact — mainly as a result of the fact that, in today's medical world, almost everything is dictated and decided by insurance companies and finance.
"For the most part, the days of 'I know my doctor, and I know the person who will be there to deliver my baby' are over," says Rebecca Levy-Gantt, an OB-GYN based in Napa, California.
Though not in her small, solo private practice, where she limits the number of pregnant patients she sees, she has heard of some practices rejecting patients who are high-risk or late in their pregnancy because the liability is too high compared to the return. "If someone shows up after 20 weeks without having had any prior prenatal care, it's possible they have some issues such as addiction that kept them from going to the doctor," she tells Romper. "Also, when problems are not diagnosed and addressed early on in a pregnancy (diabetes, hypertension, etc) the outcomes will not be as good."
I left the OB-GYN office in tears and seriously questioned whether or not I was making a huge, life-threatening mistake trying to have a baby right now.
Depending on where you live in the country, there are many lawsuits where a delivery results in a baby with a problem that may have been detected earlier.
This very situation happened to Esther T., 37, who was recently rejected by an OB-GYN due to the combination of her advanced maternal age and repeated exposure to Zika-prone countries. "Without looking at my files or running any labs, I was completely turned down even though I'd never tested positive for Zika or had any lab work to suggest I had it," she tells Romper.
"Needless to say, I left the OB-GYN office in tears and seriously questioned whether or not I was making a huge, life-threatening mistake trying to have a baby right now. All the risks he laid out and potential fatalities he mentioned really made me feel like I was in a dire and risky situation."
Thankfully, she was able to find another OB-GYN who treats her as a normal pregnant patient, with, of course, some slight extra testing and precautions that are routine for any expecting mother over 35 years old.
But advanced maternal age and potential exposure to Zika aren't the only two "preexisting conditions" motivating OBs to release existing patients. This same scenario is affected women with disabilities all over the country. "Women with disabilities aren't necessarily at higher risks for medical complications during pregnancy, but OBs don't always know this," says Kara Ayers, Ph.D., University of Cincinnati College of Medicine Professor and co-founder of the Disabled Parenting Project. "They don't receive much education on disability during their medical training and are also not without their own biases."
What most concerns Dr. Ayers, who is one of the leading researchers around the issue of parenting with a disability, are the cases of rejection where an OB isn't exerting caution in referring a patient elsewhere but is, instead, expressing a belief that women with disabilities shouldn't become pregnant in the first place. This troubles Dr. Ayers deeply on a personal level as well, as she, herself, is a woman with disabilities. "I've had two pregnancies that have required high-risk care even though I'd wished to go to my regular GYN (who's also an OB), at least in the early stages. She didn't feel comfortable so I traveled downtown (from suburbs) for all of my care," she tells me.
To help combat this stigma and expand care for pregnant women with disabilities, the Disabled Parenting Project, in partnership with the Cincinnati LEND program, has a group of students working on fact sheets for OB-GYNs with the aim to answer questions and make them feel more comfortable treating patients with disabilities. "We hope it will result in fewer rejections."
Thankfully, there are plenty of OB-GYNs out there, like Dr. Levy-Gantt, whose policy is to take any patient who he or she can provide good care to; however, they, too, are limited by insurance companies. "I take most private insurances in my practice, but when I come across an insurance that is hard to deal with or does not pay me properly or on time, I am likely to stop taking that insurance," Dr. Levy-Gantt explains. "Not many patients will see a doctor if it is not covered by their insurance."
If you don't have a good, trusting relationship with your doctor, pregnant or not, Dr. Levy-Gantt recommends transferring providers. "In finding a suitable OB, I believe patients should 'do their homework. Every health care provider has a profile and a presence online, so it's easier than ever to find information on doctors, nurse practitioners and other health-care providers."
Check out Romper's new video series, Bearing The Motherload, where disagreeing parents from different sides of an issue sit down with a mediator and talk about how to support (and not judge) each other's parenting perspectives. New episodes air Mondays on Facebook.