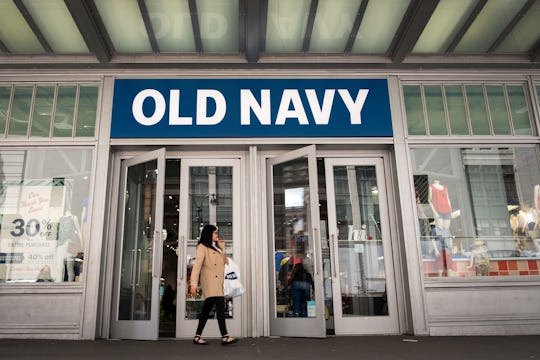 Drew Angerer/Getty Images News/Getty Images
Old Navy's Memorial Day Sale Has $2 Flip Flops & $4 Tanks RN. Go Go Go!
If you're a budget-conscious shopper, then Old Navy is probably already on your radar. I mean, its denim selection is kind of legendary for the price. But as it turns out, the fashion retailer has some pretty great sales throughout the year, making affordable goods even easier to grab. Figuring out what to get at the Old Navy Memorial Day sale might take some time, because there's so many great finds available.
Whether you're looking to stock up on basic tees and jeans, or you're in need of a more unique outfit, the Old Navy Memorial Day sale has a little something for just about everyone. Because the store offers a variety of sizes and styles for most every sale item, you're almost sure to find something that fits your particular look and budget. And if you're in the mood for trendier items like high-waisted bottoms or even distressed denim, it's here, too. Oh, and orders placed before May 23 automatically get an extra 20 percent off, making these deals even better.
Hey, even if you just stock up on their colorful flip flops, it's still a pretty great deal. Those suckers are super comfy, and they last basically forever (at least in my experience). Take a moment to browse their selection and complete your summer wardrobe before the season even officially begins.