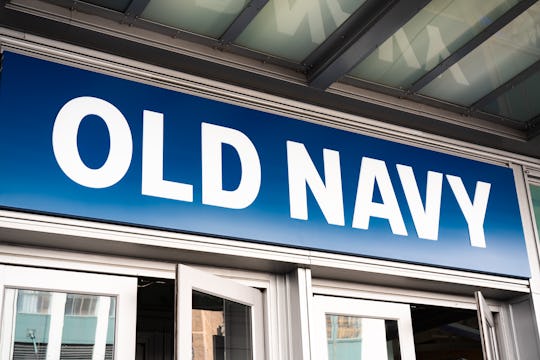 SOPA Images/LightRocket/Getty Images
The Old Navy Online 50% Off Everything Sale Is Perfect Social Distance Shopping
If you're looking to update your quarantine wardrobe from sweats that you wore to classes in college to newer, cuter, leggings and sweats, Old Navy has you covered. That's because right now everything at Old Navy online is 50% off, and their stuff is better than ever.
I'm not going to lie, I haven't put on a real pair of pants in weeks, but I know that this won't last forever. Eventually, this nightmarish hell will be over, and we'll return to our normal lives as best we can. When that happens, the world will be expecting us to be wearing real pants, or a dress, or jeans, and yes, even the dreaded bra. Buying online for this outcome feels strangely hopeful. Like I'm saying, "I will need this absolutely adorable white midi dress for meetings and date nights." It is me saying to myself, "We will eventually have a normal life again."
Also, I'm going to buy more leggings and sweats because we have no idea when this is going to be over, and dang it, I'm going to be comfortable during my anxiety-fueled late night baking sprees. I mean, it's only fair. I cannot promise I'll wear a bra, though.
We only include products that have been independently selected by Romper's editorial team. However, we may receive a portion of sales if you purchase a product through a link in this article.