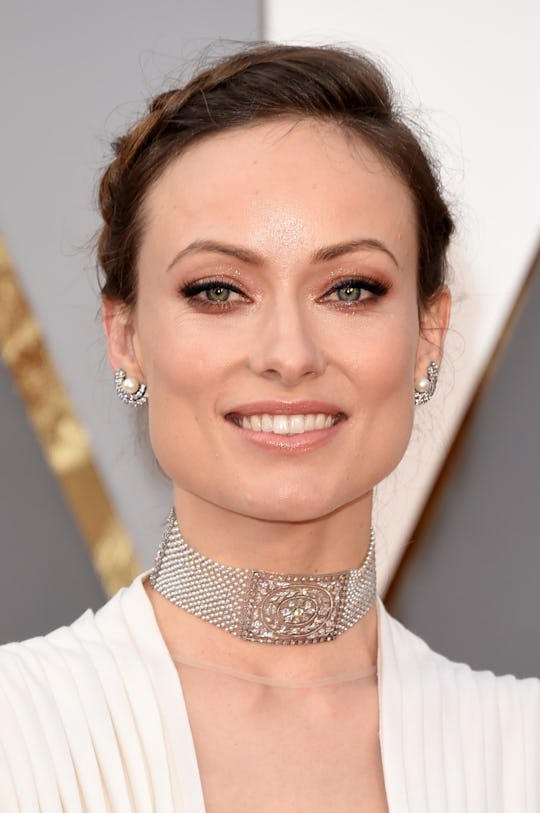 Jason Merritt/Getty Images Entertainment/Getty Images
Olivia Wilde's Son's Beyonce-Themed Birthday Puts Every Other Kid Party To Shame
Who runs the world? Beyoncé! Just ask actress Olivia Wilde's son Otis all about that. He's apparently a huge Beyoncé fan, and at his second birthday in April, the celebration won't be based on a cartoon. Nope, little Otis' birthday party will be all about Queen Bey. The kid didn't want a clown, or blow-up jumper to jump in to celebrate his big day like most little toddlers do. Nope. Olivia Wilde's son wanted a Beyoncé-listening party instead. Honestly, can you blame him?
While chatting with Ellen DeGeneres on her March 10 episode, Wilde said that she was currently celebrating her own birthday, but that it wasn't as exciting since she's had her son with actor Jason Sudeikis. Even though having two celebrations so close together may be exciting enough for any family, she revealed that her party plans don't really compare to the epic ones she has planned for his birthday at all. Let's face it though, it is more fun to celebrate your kid's big day than your own, right? And, uh, when you're having a Beyoncé-themed listening party for your kid, how do you ever trump that?
"It's going to be a Beyoncé listening party," she told DeGeneres on the recent episode of Ellen. Coolest party idea ever? Uhhh, yep! Watch it here:
Otis is apparently a big fan of Queen Bey, especially her video for "Yoncé." In fact, ever since he first watched the video, he's referred to her as "Beyoncé Boobies." We're glad we aren't the only ones who want everything Bey in life. And seriously, though, how cool is it that Wilde's willing to throw little Otis a party like that? Just when most women are thinking about dinosaurs, cute cakes, or balloons... wait, do you think Queen Bey will be invited? I really, really hope so.
Really, though. How does one get an invite to this party? It's probably the single best b-day celebration idea ever, and I'm jealous that I never thought of it. Granted, there's probably a lot about Beyoncé's lyrics and overall importance that a group of toddlers might not get right from the get-go, but the fact that Wilde's son is already tuned into her perfection? That rules, and even better for mom and dad because they'll get to host and hang at a party for kids that's actually pretty awesome for adults, too.
So happy early birthday, Otis. I'll be waiting here, patiently, for my party invite.