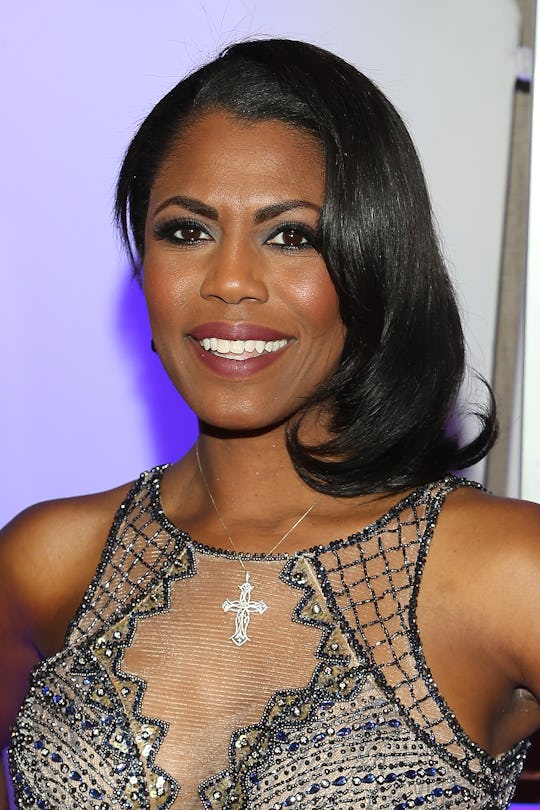 Paul Morigi/Getty Images Entertainment/Getty Images
Omarosa's Net Worth Makes Trump's Cabinet Richer
Less than a month before the election, President-elect Donald Trump — then the Republican candidate for president — told supporters he planned to "drain the swamp" in Washington D.C. if he were elected. Now that Trump is just over two weeks away from Inauguration Day, his Cabinet appointments have been anything but reflective of draining the swamp. The latest millionaire to join Trump's White House is Omarosa Manigault. Omarosa, who prefers to go by her first name, first caught Trump's and the public's attention when she appeared in the first season of The Apprentice. What's Omarosa's net worth? The 42-year-old reality star that America loved to hate during her Apprentice run is worth a cool $1.5 million, according to website TheRichest.com.
Omarosa certainly didn't earn part of her current net worth by becoming a winning contestant on The Apprentice: Omarosa's sneaky tactics on the reality game show earned her one of Trump's signature "You're fired!" moments in week 9 of The Apprentice's 14-week run during its first season in 2004. After her ousting, Omarosa's television career took off, likely contributing to her millionaire status by participating in reality TV shows like The Surreal Life, Fear Factor, and Girls Behaving Badly. In 2008, Omarosa appeared in the first season of The Celebrity Apprentice and again in 2013 in its All Stars season.
In December, Omarosa joined Trump's transition team after serving as a key Trump surrogate on the campaign trail, particularly focused on African-American voter outreach. On Tuesday, CNBC reported via the Associated Press that Omarosa will join the White House staff, in a role focused on public engagement. While hosting Fox News' coverage of New Year's Eve last week, Omarosa teased the possibility of joining the Trump administration, saying "of course" she would have a role in the White House. Her specific role and full title have not yet been released and Trump's transition team did not immediately respond to Romper's request for comment.
This won't be Omarosa's first stint in the White House, either. Omarosa worked for Vice-President Al Gore during the Clinton administration — but, according to People Magazine, her White House gigs were just as fraught as her appearances on The Apprentice as she burned through four roles and offices in just two years. In her last role at the White House, Omarosa worked for a few weeks in the Commerce Department under Cheryl Shavers, the former Under Secretary for Technology. Shavers told People in 2004 that Omarosa "was asked to leave as quickly as possible, she was so disruptive." Omarosa's representative has not responded to Romper's request for comment regarding the allegation.
So how much could Omarosa add to her net worth once she starts working at the White House? According to last year's "Report to Congress on White House Staff," White House staffers' salaries are anywhere from $42,000 to as much as $176,461 per year. It's probably safe to say that Omarosa will have negotiated herself a higher paying position — but we won't know for sure until the 2017 staffer report from the White House is released at the end of this year.