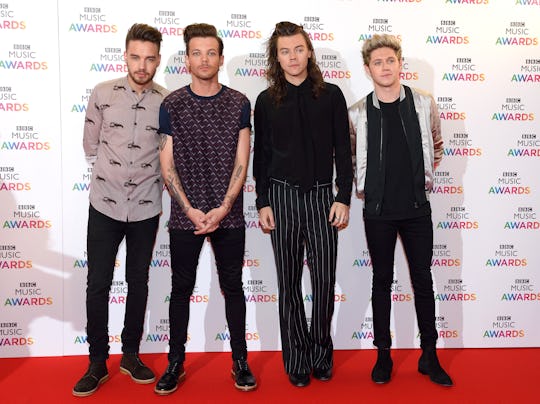 One Direction Is Breaking Up & Only Some Of Them Have Plans For The Future
The day many has dreaded has come: One Direction is allegedly splitting up. While the group claimed it was just taking a hiatus in November, Us Weekly reported Wednesday that the hiatus has turned into a permanent breakup. But despite the feelings of sadness overwhelming many, there is some good news: The remaining four members have plans for the future — and it is not too far-fetched to believe that they'll do great things on their own.
This isn't the first time 1D has left its fans heartbroken. In March 2015 the band took to Facebook to announce Zayn Malik had left the group. "After five incredible years Zayn Malik has decided to leave One Direction. Niall, Harry, Liam and Louis will continue as a four-piece and look forward to the forthcoming concerts of their world tour and recording their fifth album, due to be released later this year," One Direction wrote on its Facebook.
Malik also commented on his departure in the post, saying that after five years, he felt like it was time for him to leave the band, according to the post:
I'd like to apologise to the fans if I've let anyone down, but I have to do what feels right in my heart. I am leaving because I want to be a normal 22-year-old who is able to relax and have some private time out of the spotlight. I know I have four friends for life in Louis, Liam, Harry and Niall. I know they will continue to be the best band in the world.
Malik's exit was like a punch in the stomach. But fans recovered quickly in November, when Malik teased his first post-1D album in The Fader. While there is no official word from the band — and there are even still reports that One Direction isn't actually splitting — the members and fans will be fine. Each of the four remaining members will probably do great things on their own. Here are a few things that each One Direction member might do next.
Harry Styles Will Probably Just Go Solo
As recently as December, Harry Styles was rumored to be working on four solo songs. According to MTV, Styles reportedly registered four tracks, "5378 Miles," "Already Home," "Coco," and "Endlessly" and had him listed as the sole performer. While fans are speculating the meaning behind these titles, Styles denied that he was going solo during the hiatus from One Direction. "We all write kind of separately and for other people and do stuff and bring it back, and that is it really," he told Hollywood Life.
Liam Payne Might Produce His Own Hip Hop
Liam Payne is used to being in front of a mic. But a source told Us Weekly that he is becoming more interested in producing music. Billboard reported Wednesday that Payne was in the studio with hip hop artists Juicy J and TM 88 possibly producing some solo work. And an Instagram post by Juicy J indicates something is going on. In fact, Billboard also said the 22-year-old is trying his hand at rapping, which would explain the pic, but fans will just have to wait and see.
Louis Tomlinson Will Focus On His Family
Though One Direction is all about their music, one member is just as committed to his new family. In June, People reported Louis Tomlinson was expecting a baby with stylist Briana Jungwirth. And though it's been proven time and time again that you can parent and work, Tomlinson has used the hiatus to prepare for first-time fatherhood. "While he's away from the spotlight, Louis wants to focus on being a dad," a source told Hollywood Life in August. "He will put all career plans on hold for now to concentrate on raising his child with Briana."
Niall Horan Is "Just Chilling Out"
There isn't too much buzz about what Niall Horan is doing — but for good reason. Over the past couple weeks, Horan has tweeted things like he is "keeping his head down and enjoying the break," because that's the whole point of a break, right? "Currently really enjoying doing nothing...just chilling out for a while is good," he tweeted on Dec. 30.
Fans might be nervous about what the four guys will do in the coming months, but at least they have Made in the A.M. to keep them satisfied until the group's members release more solid plans.
Image: Karwai Tang/WireImage/Getty Images