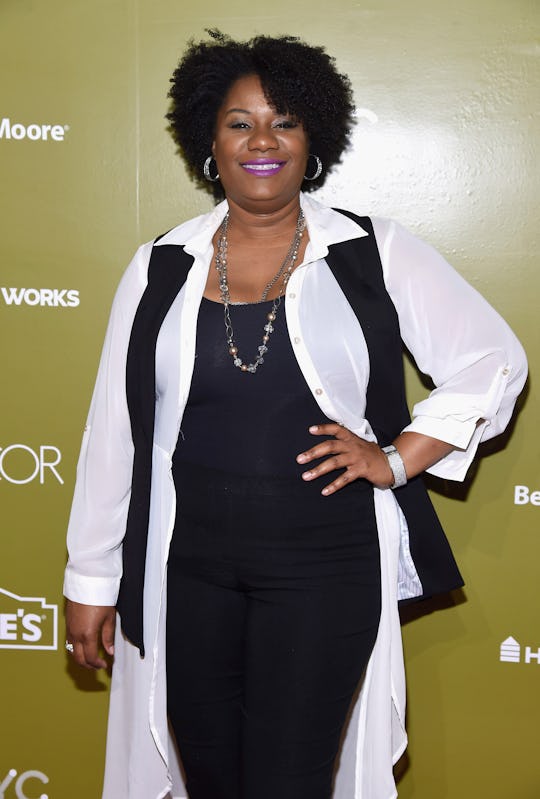 Gary Gershoff/Getty Images Entertainment/Getty Images
'Orange Is The New Black' Season 4 Welcomes New Inmates, According To Adrienne Moore
Orange Is the New Black returns Friday, June 17 on Netflix, and I cannot wait to immediately begin binge watching. Fans have been waiting for the season since approximately... the day after Season 3 was released. Last season left us off with several cliffhangers — how will the new prisoners affect Litchfield? Will Poussey and Soso act on their feelings for each other? Will Suzanne continue The Time Hump Chronicles? — but that's not the only reason we're excited. In an interview with Romper, Adrienne Moore, who plays "Black" Cindy, teased Season 4 of Orange is the New Black, and it sounds as good as ever.
"The show is completely shocking," Moore said to describe this season. "As a cast, we haven't talked so much about a season as we talked about Season 4."
"I think it's definitely going to shock a lot of people," she continued. Litchfield expanding will definitely impact the longtime prisoners, Cindy included. "With the new blood coming in, we see how she reacts to these prisoners... she finds potentially a new love."
Furthermore, the last time we saw Cindy, she just completed her conversion into Judaism. Moore revealed that is certainly not the last we've seen of Cindy's new religion. "She [Cindy] had such a powerful experience the last time you all saw her, she's really sticking to it. We'll see how she begins to walk the walk."
Moore also hinted that her Judaism will cause tension between her and another inmate. "Cindy meets someone of a different faith," she said, "so does she go back to being 'ready for a scuffle' or does she take the higher road?" She's probably referring to Cindy's new bunkmate Abdullah, who according to TV Guide is Muslim.
Cindy may have a new faith but she's still up to the same schemes. "She's always up to something, she's always gotta make money... she has a couple money-making endeavors this season." Cindy will also be teaming up with new inmate Judy King, the "Martha Stewart" of the OITNB universe. "Her and Cindy get into profit-seeking adventures together," Moore admitted.
Moore is not only geared up for this new OITNB season, but her other current project: acting in the all-female production of The Taming of the Shrew at Shakespeare in the Park. "There's an amazing cast of people, everyone has been so enthralled," Moore said of the production. "I'm really excited about it." The best part — Shakespeare in the Park is free. It seems that no matter what Moore acts in, we're eager to see it.