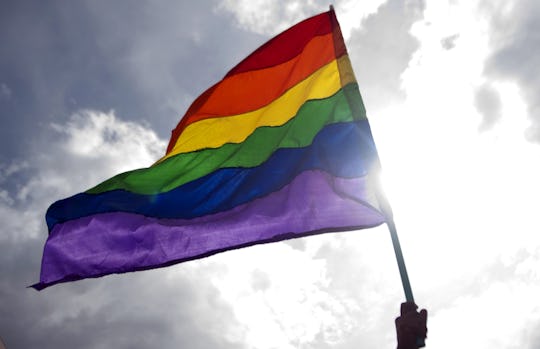 RAUL ARBOLEDA/AFP/Getty Images
Orlando Pulse Memes & Tributes That You Can Share To Show Your Support
Early Sunday morning, a gunman opened fire at Pulse nightclub in Orlando, Florida, killing at least 50 people, and injuring many. According to reports, over 320 people were able to escape from the club. The tragedy has affected the entire nation, and might lead many wanting to show their support for the absolutely heartbreaking occurrence. While there are many ways one can take action to support those affected by the shooting, a simple way to help is to share Orlando Pulse memes and tributes, which are an easy, yet effective way to show the victims and the community that you stand with them in the time of need.
(Update: The FBI has updated the death toll to 49 victims. The shooter was also killed.)
The attack is being considered an act of terrorism, and a state of emergency has been declared in Orlando, according to the Orlando Sentinel. Mayor Buddy Dyer has asked Gov. Rick Scott to do the same for the state of Florida.
For those that aren't able to help with giving blood, something Orlando really needs right now for those that are local, sharing a tribute or a meme that the social universe has created is an incredibly powerful way to stand up against this violence and stand along side the community that was attacked early Sunday morning. Any little bit helps in times like these, whether it be physical support or emotional support.