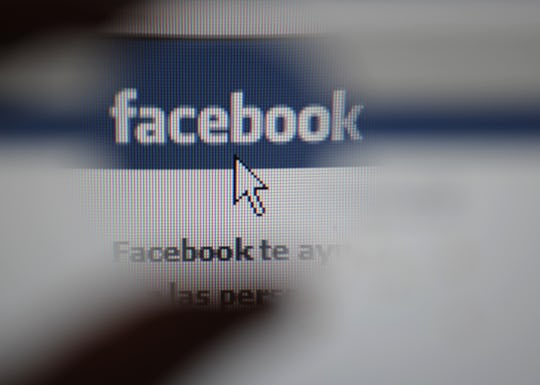 JUAN MABROMATA/AFP/Getty Images
Parents Shamed For Raising Kids In Tiny Home Get Plenty Of Support On Facebook
Earlier this week two San Diego parents received an upsetting letter in the mail and posted it on Facebook. The note, which has since gone viral, shamed the parents for raising their kids, two sons, ages 2 and 4, in a tiny home and called them "selfish" because they like the beach. Friends and family of the couple quickly leapt to their defense, commenting on their photo and leaving supportive messages on the Facebook post.
As KTLA reported, Mike and Kelly Brüning have lived in the same two-bedroom Mission Beach condominium for nearly nine years. The picturesque neighborhood they live in is located on a strip of land between the Pacific Ocean and Mission Bay, and the Brüning's home is reportedly just steps away from the shore.
The typed letter — which was postmarked on Oct. 24 and marked the sender only by "92109," the area's zip code — was addressed only to "Mike and Kelli," which is the incorrect spelling of Kelly Brüning's first name.
According to a Facebook post by the Brünings on Tuesday, Oct. 25, the letter read:
It's important that you know that you guys are about the most selfish parents around. Because you like the beach, your boys are trapped in a tiny, one bedroom upstairs apartment. Kids need yard to play in. A swing set, or trike to ride when they want to, not just when it's convenient for you. I don't know this buy I doubt that either of you had to grow up under these conditions. SHAME ON YOU.
Along with the couple's two photos of the surprising mail delivery they posted on Facebook — one of the envelope and one of the letter — they wrote, "Now… this place just got interesting. We received this in the mail today … not everyone in 92109 is solid. Sometimes harassment comes (in) simple forms."
Supportive comments on Facebook quickly came in to shut down the anonymous sender's unsolicited parenting advice, some calling the letter "ridiculous" and others noting that their kids are the "luckiest boys ever to be able to be living on the beach."
One Facebook post reads, "So so wrong." Another user wrote, "Silly. Tell them the beach is bigger than any back yard in America. And way better."
"It's not a house that makes a home! It's who is inside that makes it a loving home," another supportive Facebook post reads. "Not [to] mention that amazing front yard called the beach and the best park on the corner with plenty of sidewalks to skate, ride your bike, run, skip. So many families have raised their kids in small homes. You two are loving parents and that's all that matter. Screw these cowards! SHAME ON THEM."
Judgmental advice and personal attacks against parenting decisions sadly aren't all that uncommon, as multiple psychologists have pointed out previously.
Judgement and parental scrutiny can also be a product of an outsider's insecurities and jealousy. Chicago clinical psychologist John Duffy told LiveScience that this behavior arises because "oftentimes, parents are rivals, even if the other parent doesn't know they're in a contest."
"There are a lot of different ways to raise kids, and there's not one formula that works for every kid," Amy Bohnert also told LiveScience, who is a psychologist who researches child development at Loyola University
(And if Kelly is feeling down, at least she can take solace in the fact that even power moms like Chrissy Teigen face this type of harassment on the daily.)
It appears that the overwhelming amount of support and comments that have called out the letter's absurdity outweigh most of the shocking and upsetting emotions that these parents had to experience. And with the post's viral attention, hopefully this type of behavior will one day disappear completely.