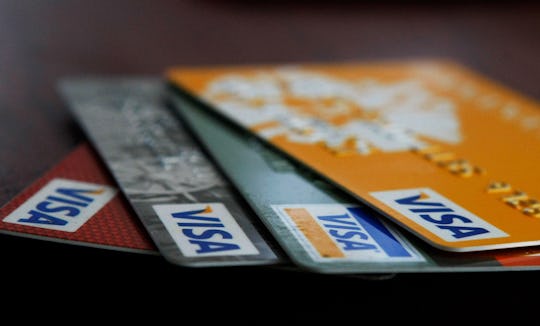 Justin Sullivan/Getty Images News/Getty Images
Amazon Is Refunding Parents For Kids' In-App Purchases
It's always a little scary handing a tablet to a small human being. Sure, they'll be occupied and in their video game trance long enough for you to get some work done, but you never know what kids will get up to. Like making "accidental" in-app purchases with your credit card. (Ouch.) Luckily, the Federal Trade Commission just ordered Amazon to refund parents for kids' purchases, so if you've found yourself flipping your lid over a $9.99 charge for extra lives, there may be hope. The FTC means business.
Officials released a statement this week saying that Amazon would pay for around $70 million-worth of in-game purchases made between November 2011 and May 2016. Basically, they wrote, the parents hadn't given explicit consent for the kids — who are minors — to actually make those purchases.
They added:
Amazon offers many children's apps in its appstore for download to mobile devices such as the Kindle Fire. Amazon's setup allowed children playing these kids' games to spend unlimited amounts of money to pay for virtual items within the apps such as "coins," "stars," and "acorns" without parental involvement.
Amazon did not immediately respond to Romper's request for comment about the ruling, though they did appeal the FTC's case a few times before it was decided on Tuesday. Details about how to get your refund will be released "shortly," according to the FTC's statement.
The FTC made clear how it felt about in-app charges in general this week. "This case demonstrates what should be a bedrock principle for all companies — you must get customers' consent before you charge them," Thomas B. Pahl, acting director of the FTC's Bureau of Consumer Protection said in a press release on the ruling. "Consumers ... can now be compensated for charges they didn't expect or authorize."
Essentially, some of the earlier charges didn't require a password to complete the purchase, so a child could simply click through to continue playing, totally unaware that they were spending real money (not play money) on things like extra lives and power packs for games. (Let's give the kid the benefit of the doubt.)
One of the bigger items listed in the FTC's statement was a $99.99 charge for an in-app purchase in the game "Ice Age Village." (It's important to note that Amazon doesn't necessarily set prices for in-app purchases, though the company does get a certain percentage of each sale.) After 2012, Amazon began requiring passwords for any purchase over $20 (although, FYI, there's a 15-minute grace period to buy more stuff without having to reenter the password).
In the past, the FTC has filed similar cases against Apple and Google. It might have taken some prodding, but now that Amazon and companies like it are on board, parents can feel a little more at ease letting their kids use tablets and smartphones to play their favorite games.