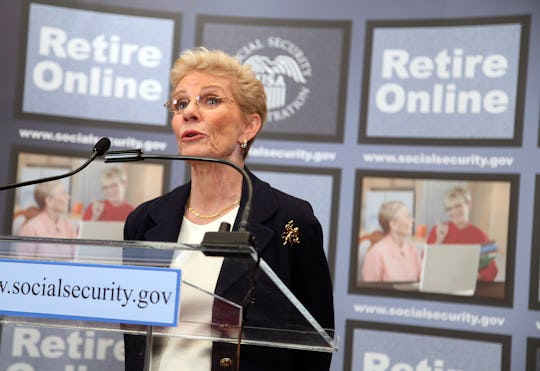 Scott Gries/Getty Images Entertainment/Getty Images
Patty Duke Quotes That Will Keep You Inspired
Patty Duke, the teen Oscar winner who rose to fame for her portrayal of Helen Keller in The Miracle Worker, died Tuesday at the age of 69. Duke's family, including son and actor Sean Astin, wrote in a statement this week that Duke's "infinite love and compassion" would be celebrated by those who loved her and knew her best. But for those who didn't know Duke personally, there are still plenty of inspiring Patty Duke quotes floating around to keep you in good spirits regardless.
Duke was known in the public eye as an extraordinary actress with a long successful career, most notably punctuated by her roles on Valley of the Dolls, My Sweet Charlie, and Me, Natalie, as well as for TV's The Patty Duke Show, which aired from 1963 to 1966. Perhaps even more importantly, Duke was also remembered as an motivating and dedicated humanitarian. Late in life, after she was diagnosed with bipolar disorder in 1982, Duke became well known as a champion for mental health, writing about it extensively her 1987 autobiography, Call Me Anna.
Duke was a pioneer, using her notability to discuss mental health issues. Celebs paid tribute to the late actress this week, including Lindsay Lohan who warmly remembered Duke for her honesty with a heartfelt Instagram post, as they both began their careers as children and have struggled with mental health issues.
Here are a few quotes the cultural icon left behind which should help inspire you to do some good — and will maybe help you feel good about yourself.