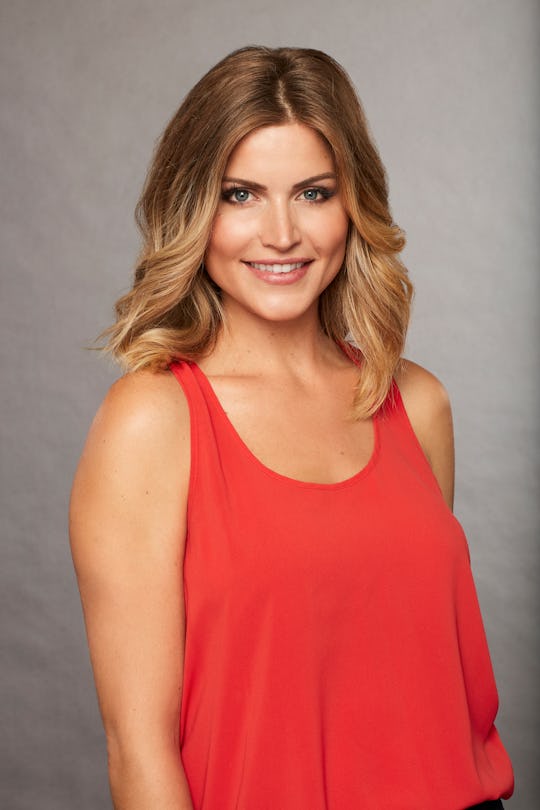 Craig Sjodin/ABC
A 'Bachelor' Contestant Looks Just Like Olivia Caridi & You Won't Be Able To Unsee It
If you were watching The Bachelor on Monday night and you thought, 'Hey, hasn't that girl been on this show before?' then you are not alone. People think that Chelsea Roy from The Bachelor looks just like Olivia Caridi and to be honest, the resemblance really is uncanny. To be fair, many of the women on this show tend to have similar characteristics, that being white teeth, attractive, and very shiny hair. But these two seem to resemble one another more than the average Bachelor contestant.
If you can remember that far back, Olivia was a contestant on Ben Higgins' season. Now, it simply would not be The Bachelor if there wasn't a pegged "villain." On Ben's season, that title belonged to Olivia. She was best known for her, well, not so nice comments towards her fellow contestants, including calling single mother Amanda Stanton "Teen Mom." She won the First Impression Rose, but she was eliminated in Week 6 after a two-on-one date that left her stranded for months on a beach by herself. (Just kidding, she was only there for a couple of minutes before being rescued.) Though she was known on the show as the "mean girl," these days Olivia is more interested in her podcast, appropriately titled "Mouthing Off." That being said, plenty of people on Twitter think she may have been reincarnated as Chelsea.
It's too early to say definitively who the villain on Arie's season is going to be. But from just the first episode, it looks like Olivia and Chelsea might have more in common than just their looks. Chelsea appears to have taken a page out of Olivia's burn book. She was the first person to grab Arie's attention, then got very upset when her time was cut short, as she said, "30 seconds later." She called the woman who cut in, the same woman who drove up in a race car "The girl that makes all the noise." And the Twitter universe definitely noticed the resemblance. After all, the two women share more than just similar bone-structure and hair styles.
Chelsea definitely didn't make any friends after she snuck in a second one-on-one moment with the star of the show when some women hadn't even gotten a single moment to speak with him. But it seemed to work for her. Arie gave her a very passionate kiss, and this time he turned on some of his signature Arie smolder. She also got the coveted First Impression Rose, just like her doppelgänger. Are we sure we haven't seen this before?
Already, Chelsea has made it abundantly clear that she is "not here to make friends." And the other women have already started grumbling about her. So while she may not be the villain yet, she's definitely on that path. But not everybody is loving the connection. The OG Olivia even weighed in on the comparisons on Twitter.
"Every tweet comparing me to Chelsea is getting more and more creative **complete sarcasm**," Olivia wrote on her Twitter feed. To be honest, not every comparison made about you as a reality star is going to be flattering, but at this point it's kind of hard to deny the resemblance. From the snide comments, the first impression, and of course, the face, Olivia and Chelsea are basically the same person. At least, they are as far as the rules of this show go. In real life, well that is just something else entirely. All I do know is that I officially can't wait to see more of Chelsea stirring up trouble.
Check out Romper's new video series, Romper's Doula Diaries:
Watch full episodes of Romper's Doula Diaries on Facebook Watch.