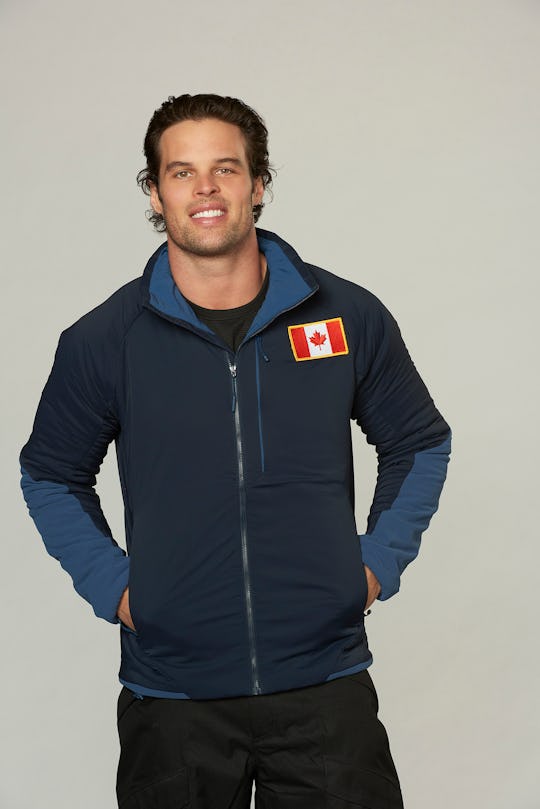 ABC
People Think Kevin From 'The Bachelor Winter Games' Looks Like One Of Your Favorite *Dreamy* Actors
It's time for the biggest international competition of winter sports, friends. No, I am not talking about the Olympics, I'm talking about The Bachelor Winter Games, and it looks like everyone has their eye on a certain Canadian, because he's super handsome and also because he appears to resemble a certain leading man. People think Kevin from The Bachelor Winter Games looks like James Marsden and it will make you swoon. Or at least, it will make you sort of wish you were sequestered with all of those hot people in Vermont right now.
If you're not yet familiar with Canadian Kevin, here's a little recap. He was on The Bachelorette Canada and actually won, getting engaged to that show's lead, Jasmine Lorimer. But unfortunately, like so many Bachelor relationships, their love was not to last. The couple broke up after just five months together, citing their "differences and physical distance" which took a toll on them. Nevertheless, Kevin decided to give the whole Bachelor thing another shot. And he immediately caught the eye of Bibiana and Ashley I. Twitter was just focused on his uncanny resemblance to Marsden. I don't know guys, do you see it? I'm not sure if I'm getting the resemblance.
I mean, it's always possible. I don't know this guy's life. Maybe Marsden has a secret Canadian twin who is looking for love on The Bachelor. Or, more likely, it's just one of those freaky things that you can never really figure out. But people on Twitter weren't the only ones to make the comparison. Ashley I. told him he looked like a cross between Tom Brady and James Marsden, to which he quipped that he wasn't that great a football player. I think that surprises me more than anything else he's said, to be honest. I didn't see the resemblance at first, but I think I'm started to get it.
Unfortunately for Ashley, immediately on the show Kevin hit it off with Bibiana, who was most recently seen on Arie's season of The Bachelor. She was the won who lost Arie's heart but completely stole mine when she told Krystal off for stealing her time and being generally shady. She ended the epic speech by actually saying out loud, "Aaaaand mic drop." She is my Queen and I want her to find love. This, of course, is heart-wrenching for me because I always root for Ashley to find love on these shows, if only because she always seems to get her heart broken.
This early in the game it's hard to tell who is going to end up with James, sorry, Kevin, at the end of this whole journey — if anyone ends up with him at all. He definitely seems hopeful about The Bachelor process even if his last relationship didn't end up exactly as he thought it would (not unlike Ben Higgins).
The show switched things up from how they usually do it on the other Bachelor spinoffs. Instead of having the contestants give out roses to the people they were interested in, all the contestants had to vote off the people they didn't want to stick around (which seems needlessly mean-spirited, Chris Harrison). That being the case, it looks like Kevin's popularity (and leading man good looks) will be working in his favor. I just hope that his resemblance to Prince Charming doesn't come between the burgeoning friendship I suspect I see between Ashley I. and Bibiana. Because if there's one relationship I'd really like to see come out of this, it's a friendship between those two.
Check out Romper's new video series, Romper's Doula Diaries:
Watch full episodes of Romper's Doula Diaries on Facebook Watch.