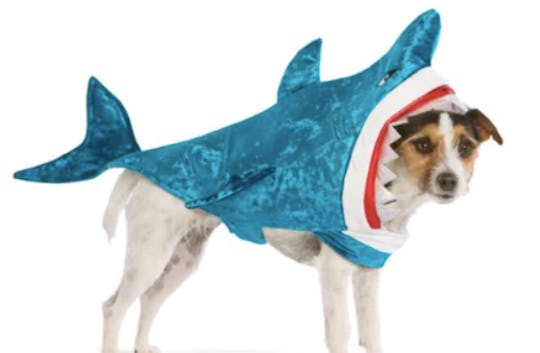 Petsmart
Petsmart Released Their New Halloween Costumes For Dogs & Yes, There's A Sloth
Some families go all-out for Halloween, even including the family dog in the spooky festivities as well. As the new dog Halloween costumes from Petsmart go to show, canines have a ton of options when it comes to dressing up. Whether you want to go for something spooky, funny, or simply adorable, these Halloween costumes for pups are on another level.
Plenty of dogs seem to enjoy dressing up, so if your canine is one of these, then go wild with the costuming. But even if your dog is not that into costumes, there are a few ways you can try to help them enjoy the experience more. "Teach Fido to link pleasant experiences with the costume prior to wearing it by showing the outfit and rewarding him even just for looking at it. Once he starts sniffing the clothes, mark it as your cue to giving him treats and praises," advised Brandy Arnold, founding administrator at The Dogington Post. In time, your pup will probably be happy to wear the costume for a few minutes at least. At most, your dog should only wear the costume for a few hours and always with your supervision.
As long as your pet enjoys the experience of dressing up, there are tons of creative and hilarious costume options for dogs.