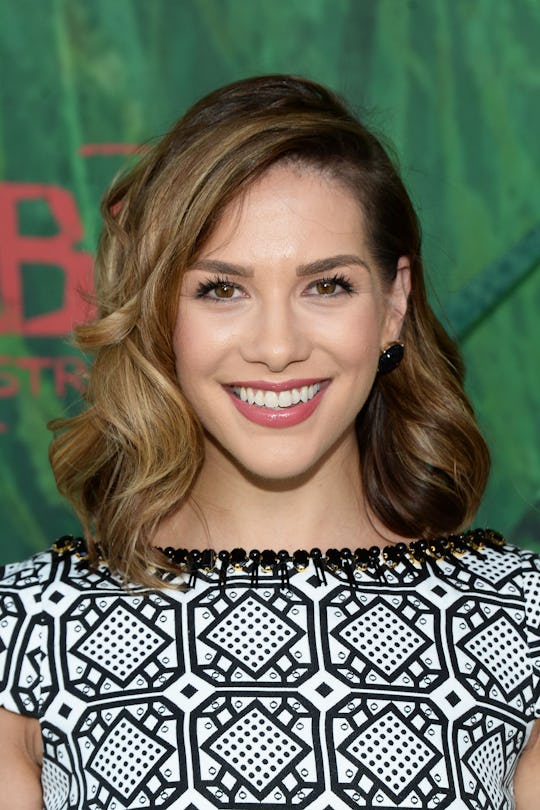 Matt Winkelmeyer/Getty
Photos Of Allison Holker's Kids Show The 'DWTS' Pro Has An Adorable Family Rooting For Her
After a season long absence due to her pregnancy, Allison Holker is back on the Dancing With the Stars stage, this time with a brand new member of the family. The Dancing With the Stars pro has added to her cheerleading squad, and photos of Allison Holker's kids show that this dancing pro is basically living the happily ever after one may dream about. Allison's baby boy, Maddox Laurel, was born in early 2016. He's her second child, but first with husband Stephen "tWitch" Boss, who she met on America's other favorite dancing show, So You Think You Can Dance.
Maddox Boss, the newest of the Boss clan, joins older sister Weslie, Allison's daughter from a previous relationship, who is seven years old. Together, the foursome depict a very beautiful family. Allison and tWitch met at the Season 7 wrap party for So You Think You Can Dance, and began dating shortly after. The two dancers eventually tied the knot in 2013, creating an incredibly talented family unit. Way back in 2010, Allison told People how she and her daughter already danced together. "Every night we do a dance jam to get our wiggles out," she said. "She just moves — she loves Fergie! She goes for it 100 percent. I have to keep up!" This was when Weslie was just two years old. Now at seven, we can only imagine that she's just as active as her mama. And who knows, maybe baby Maddox will grow up to be a dancer like both his parents.
Maddox is maybe too little just yet to be able to dance his wiggles out before bed, but there's no doubt he'll be grooving away in no time at all.
Allison and tWitch both share tons of adorable family photos on their social media. If the pictures here are to be believed, Maddox is one happy baby.
The couple were married for two years before their son was born, in which time tWitch got to be a stepfather to Weslie.
Getting a new sibling can be hard on kids, but I have a feeling Weslie is already making a great big sister to her new little brother.