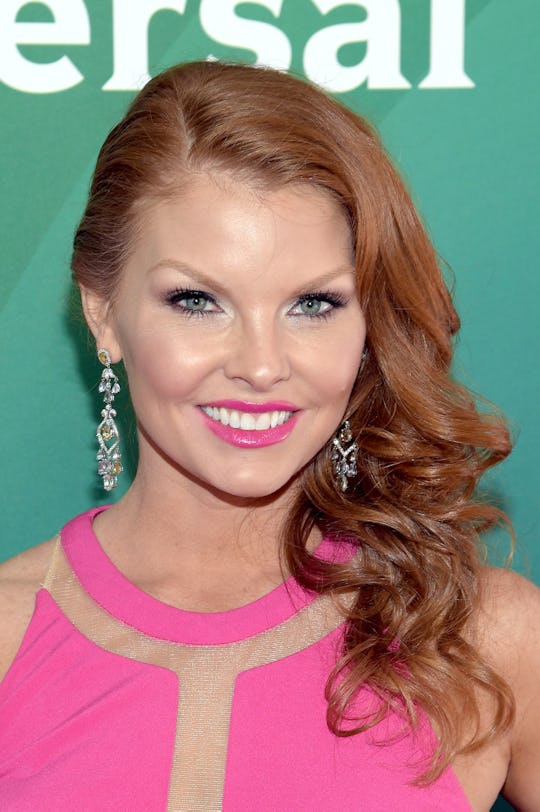 Jason Kempin/Getty Images Entertainment/Getty Images
Photos Of Brandi Redmond As A Dallas Cowboys Cheerleader Prove The Housewife Has Pep
The Real Housewives of Dallas' Brandi Redmond used to be a Dallas Cowboys cheerleader, as you've likely already heard from the show itself. Brandi cheered for the team for five years and it's clearly close to her heart; she was a cheerleader in high school, too, and she regularly posts nostalgic pics on social media. Her bio reads like the story of the most popular girl in a teen movie come true: peppy cheerleader marries football-playing high school sweetheart and lives happily ever after. Now Brandi is a stay at home mom, but her cheerleading days are as fresh on her mind as they are on the viewers who hear so much about them. If you're curious about who the Real Housewife star was before she was a Housewife, here are photos of Brandi Redmond as a Dallas Cowboys cheerleader.
Brandi's days on the Dallas Cowboys cheerleading team likely counted as great experience for being on the Real Housewives. They taught her how to balance her life while handling a full-time commitment — something that's sure to come in handy when you're being followed by reality TV cameras for hours every day. She must be used to public attention, as well as getting to hang out with so many other women. Though it's unlikely RHOD will be as supportive a sorority as the cheerleaders were; it is reality tv, after all.
It was hard work, but being a cheerleader gave Brandi access to a lot of incredible experiences. "I traveled the world. I've been over to Afghanistan, Iraq, Kuwait. I went to Japan, Europe. Literally I've been everywhere just representing the Dallas Cowboys." It also gave her the dedication to charity work that has defined a lot of the Dallas Housewives. "[The Dallas Cowboys cheerleaders] do a lot for the community, from helping with charitable causes to just going to visit children's hospitals and bringing smiles to their little faces. The same with nursing homes. There's so many amazing things they do."
Considering how fantastic the experience was for her, it's no wonder Brandi looks back on her days as a DC cheerleader with such fondness. "When I wasn't a cheerleader anymore it felt like a break-up," she said. It defined a huge part of her life. Whether the Real Housewives of Dallas will be as fulfilling for her remains to be seen, but either way Brandi definitely seems like she can handle it.