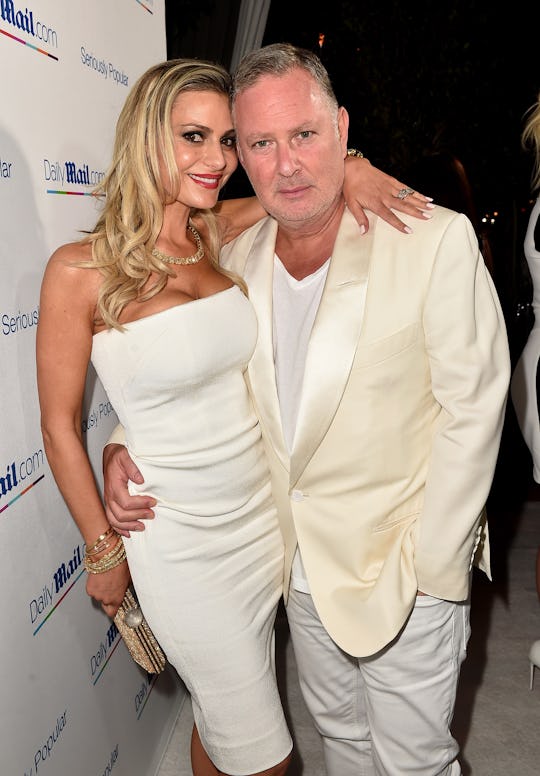 Alberto E. Rodriguez/Getty
Photos Of Dorit Kemsley & Her Children Prove The 'RHOBH' Star Is A Great Mom
Dorit Kemsley is the newest addition to the clan of The Real Housewives of Beverly Hills, and she fits the mold pretty perfectly. She's well-traveled, well-dressed, well-staffed, and she's got two perfectly adorable children underfoot. In fact, photos of Dorit Kemsley and her children are absolutely precious. She has two children with her husband, music manager Paul Kemsley (P.K.), which consists of a young son named Jagger and a baby daughter named Phoenix.
Dorit comes to us via her friendship with Lady Real Housewife herself, Lisa Vanderpump. The two families are quite close, and Vanderpump has brought Dorit into her circle of gossiping, reality star friends. I have high hopes that Dorit will come out of the fray without looking too silly. Most of the current Beverly Hills housewives have managed to stay fairly dignified, even as they're squabbling about who needs to apologize to whom and who is the real Queen Bee of this operation (it's Vanderpump, by the way). But even if she bids the crew adios after just one season the way Kathryn Edwards did, she'll at least have her adorable family to head back to! I've taken the liberty of rounding up some of the cutest snaps of them from her social media, and they are just a beautiful family, to say the least.
Dorit grew up in Woodbridge, Connecticut, but according to her Bravo bio, left at the ripe young age of 19 to travel the world. She ended up spending 10 years in Italy working for a swimwear line.
She met her English husband, P.K. while they were both living in New York City. Apparently they met just at a random bar, which is truly how all great romances start.
From what we've seen of them together on the show so far, it looks like Dorit and P.K. have a close, loving relationship. For example, that speech he gave her at her 40th birthday party was as sweet as could be. Oh, and he also bought her a rose gold Bentley because why not. In fact, P.K. and Dorit are so close, that Dorit has actually assumed his accent a lot of the time, creating a sort of strange Madonna-esque half-British, half-American accent that's gotten her some heat from the other ladies.
Her Bravo bio further says that she is a dedicated full-time mom to her two little munchkins, Jagger and Phoenix. And after looking at those cute little faces, what better job is there?