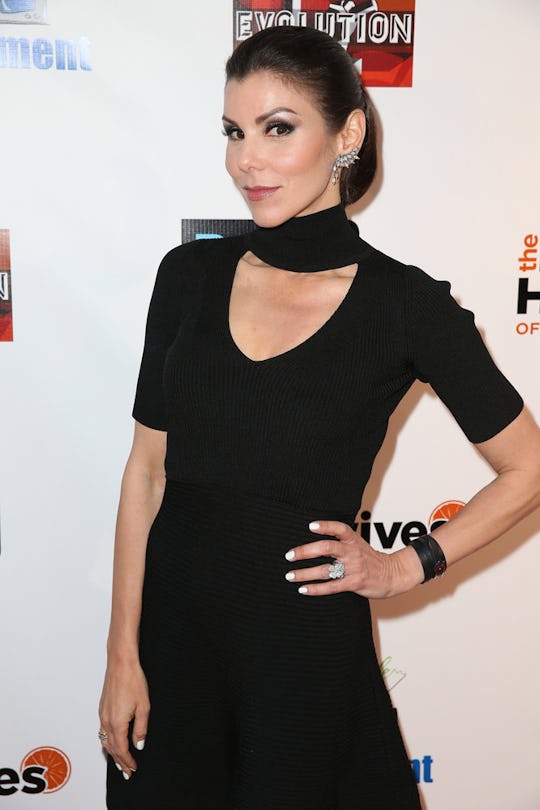 Joe Scarnici/Bravo
Photos Of Heather Dubrow's Family From 'Real Housewives' Show A United Clan
Promos for this season of The Real Housewives of Orange County tease that Heather Dubrow is in for some tough times in her marriage, mostly due to the fact that her husband, famed plastic surgeon and star of E!'s Botched, Terry Dubrow, has been working more than ever and is thus missing some key family time. Terry may be "busier than ever," according to Heather, but the couple has consistently shown themselves to be in one of the stablest marriages in the Real Housewives franchise. While the issues they face are real and damaging, photos of Heather Dubrow and her family on social media show a family that is able to work through even their deepest issues. From frolicking beach vacation snaps to silly tongues-out selfies, the Dubrows' Instagrams make me really, really want to be a Dubrow. Can I stay with you guys at the Four Seasons in Oahu next time you go? Please?
Anyone who's been in a romantic relationship for a significant amount of time understands that no matter how much you love one another, issues are going to arise, merely due to the fact that no two individual people are going to agree on everything 100 percent of the time. Good marriages are not marriages with no issues, which are mythical, but marriages where partners work through their disagreements together.
From what it looks like on the show, Heather and Terry have found a way to work through their disagreements, and still have a strong, happy marriage 15 years later. Their major issue seems to be that, in Heather's eyes at least, Terry tends to prioritize work over family time. Though he promised to scale back and spend more time with the kids and family, he's been busier than ever. Of course, it's due to this very ambition and drive that the family is able to enjoy those fancy vacations, gargantuan house, private chef, etc.
From the looks of things, Terry managed to put aside his work for a while, and join Heather and their four children, Nicholas, Maximillia, Katarina, and Collette on a beautiful vacation in Hawaii. Whatever their issues, the Dubrow clan is clearly, at the end of the day, a really happy family.