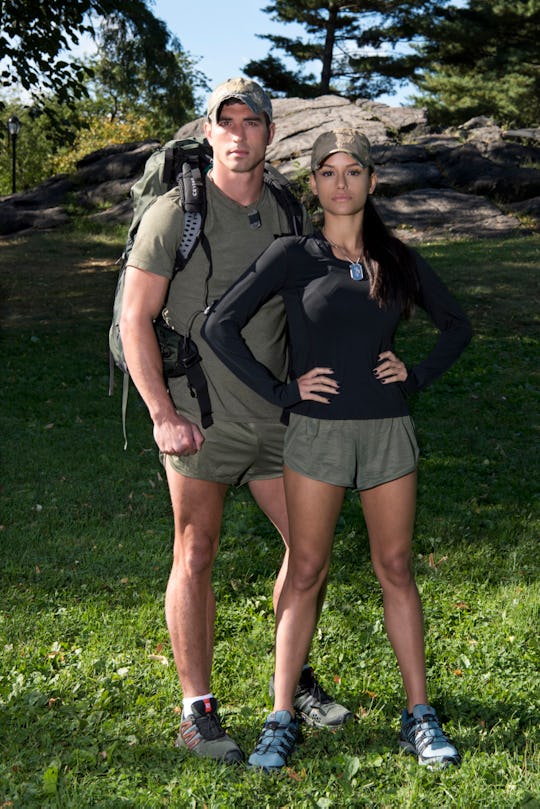 John Paul Filo/CBS
Photos Of Jessica & Cody After 'Big Brother' Prove This Duo Is Stronger Than Ever
During Big Brother 19 there were a lot of showmances, but the most notable was certainly Jessica Graf and Cody Nickson. The pair were joined at the hip almost immediately and when the house turned on them it became "Jody" against the world. Although the show is over, the romance hasn't ended for the pair and now they're competing together as a team on The Amazing Race. Jessica and Cody's relationship is clearly stronger than ever. Don't believe me? Checking out these photos of Jessica and Cody after Big Brother may make you think otherwise.
Although you can currently watch Jess and Cody compete on The Amazing Race, the season actually ended for them last year so they're now home together, enjoying their time as a couple. In fact, the duo created a YouTube channel, Living Jody, to keep fans up to date with what's going on in their lives. Besides moving in with each other in Los Angeles, they also now have a dog together named Bear (and spoiler alert: he's super cute). The two of them seem to be enjoying themselves, meeting fans, doing promotional events for The Amazing Race, and meeting up with other Big Brother stars. Below are some of their cutest photos together since leaving the Big Brother house.
New Year's
"I found my soulmate in 2017," Jess wrote in the caption of this adorable pic.
Their Latest Adventure
Jessica and Cody bid their fans farewell when they took off to start The Amazing Race. As part of being on the show they had to forgo their phones, thus no social media.
And They're Off!
Jessica and Cody started The Amazing Race running hand-in-hand out of Washington Square Park.
Piggyback Rides
In quite possibly the cutest selfie ever, Cody gave Jess a piggy back ride while promoting his Digital Body Analyzer.
The Couple That Hike Together, Stay Together
Jess and Cody shared a fun day at Runyon Canyon Park, along with their dog, Bear.
The Love Is Going Strong
Cody simply captioned this pic, "Very happy."
They Enjoy Vacations Together
Last month the pair took a trip to Cabo San Lucas in Mexico, which Jess called "the best vacation ever."
Celebrating Their First Thanksgiving
The couple has had a lot of firsts this year, including celebrating Thanksgiving together with Bear, of course.
They Made It To Disneyland
Shortly after Jessica was evicted from the Big Brother house, she told Entertainment Weekly she planned on taking Cody and his daughter, Paisley, to Disneyland. Although Paisley isn't pictured, the duo did make it to the park.
Cody & "His Girls"
Speaking of Paisley, Cody shared this cute pic of their little happy family last year.
Meeting The Whole Family
Jessica hasn't only developed a relationship with Cody's daughter, but has also met his parents. Cody called his family, including Jess, his "biggest supporters."
Big Brother 19 Double Date Night
Although Jess and Cody didn't get along with most of their housemates, they did develop a real friendship with fellow showmance Elena Davies and Mark Jansen, or Marlena. The two couples caught up last November.
Teasing Their Fans
Shortly after Big Brother ended, speculation about whether or not "Jody" would get married ran rampant. The couple decided to share this pic of themselves at the ring shop to poke fun.
"My Prize"
Although neither Jessica nor Cody won Big Brother, Cody happily made this his second post to Instagram, simply writing, "My prize."
You can catch Jessica and Cody on The Amazing Race airing on Wednesday nights at 8 p.m. EST on CBS.