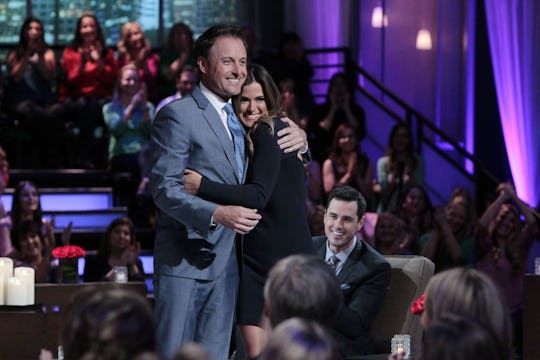 Rick Rowell/ABC
Photos Of JoJo Fletcher As 'The Bachelorette' Prove She's Going To Have A Great Season
Remember Ben Higgins? The guy who you may or may not have rooted for to find love during the first few months of 2016. Remember when he chose Lauren B. as the winner of The Bachelor, simultaneously allowing JoJo Fletcher to become the 2016 Bachelorette? Well, I'm here to tell you that JoJo is doing just fine, thank you. The Texas-native may have had her heart broken in front of millions, but she has wiped off the tears and put on a smile, according to a Bachelor Nation insider, proving she's going to have a great season as The Bachelorette and maybe finding Mr. Right.
The photo of JoJo comes from creator of The Bachelor, Mike Fleiss. This season, Fleiss has taken to live tweeting the production of the show, without giving too much away. If you're a Reality Steve follower, this is basically the inside scoop before the spoilers. On his Twitter account, Fleiss tweeted a photo of JoJo — dressed in a beautiful gown, might I add — reportedly at the second rose ceremony (already!). This season is already flying by, and it hasn't even started. Fleiss knows that his insider information for fans is a little spoiler-y, but keep in mind, if you don't want to know, don't follow him. If you do want to know, then follow away. He's even keeping a running count of how many kisses JoJo has had (as of March 22, she's had "4.5".)
Fleiss also shared with fans that JoJo is taking the process "very seriously." In a tweet, he shared, "JoJo is taking this very seriously. She really did love @benhiggi [Ben Higgins] and wants what Lauren has..."
According to Fleiss, things are going pretty well for the real estate developer, although some of the men haven't necessarily gotten along so far.
If you want to follow along this season, make sure to follow Fleiss on Twitter for the most up-to-date information one can get before Reality Steve gets his hands on the contestants information. Until then, I leave you with this terrifying possibility.