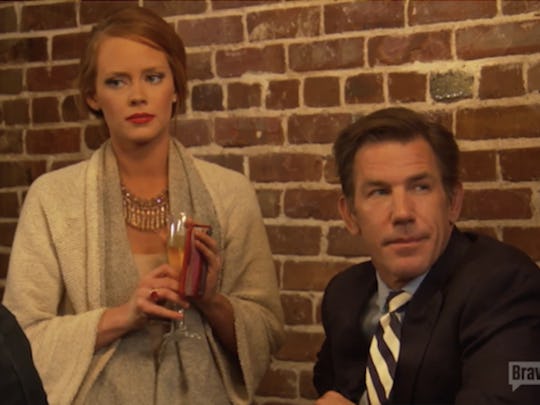 Bravo
Photos Of Kathryn Dennis & Thomas Ravenel's Second Child Makes Their 'Southern Charm' Relationship Worth It
As volatile as their relationship is, Southern Charm couple Kathryn Dennis and Thomas Ravenel have two beautiful children. Over the two seasons of the show, Thomas and Kathryn have redefined "it's complicated," and showed viewers "it's complicated in a way that we don't speak, then do speak, but only to the local papers, then are back together, pregnant, then trash-talking each other to the papers again." You know, that Facebook relationship status option that you haven't had the chance to use yet. Regardless, the two welcomed a son in November 2015, and photos of Thomas and Kathryn's son, St. Julien Rembert Ravenel, will melt your heart.
I've been a fan of Southern Charm since the very beginning, so that means I've seen all of the ups and downs of Thomas and Kathryn's relationship. At this point, if I were to write them a prescription to fix their relationship woes, I'd say: stay off of all social media, don't have anymore political aspirations, and just focus on not bashing each other for, like, five minutes. I doubt that would do anything, but at least I know I put my two cents into a relationship that really has nothing to do with me.
But, you know who it does have to do with? Their two children, Kensington and St. Julien. (For the record, since St. Julien has, like, 20 different names, I'm going to call him what seems to be the most popular on Kathryn's Instagram. And no, I won't bring up Saint West, even though I just did.)
Luckily, Kathryn and Thomas love social media, which means that their adorable bundle of joy (wrapped up as an elf above) is all over the internet. It also means that we, as fans, get to enjoy his little adorable face and fingers, because damn, these two might not make nice, but they do make cute babies.
We'll definitely get to see some of St. Julien in action on the upcoming season of Southern Charm. But, if the drama starts getting to you, may I suggest making your way over to one of the parents' Instagram for some truly perfect photos of their new kid?