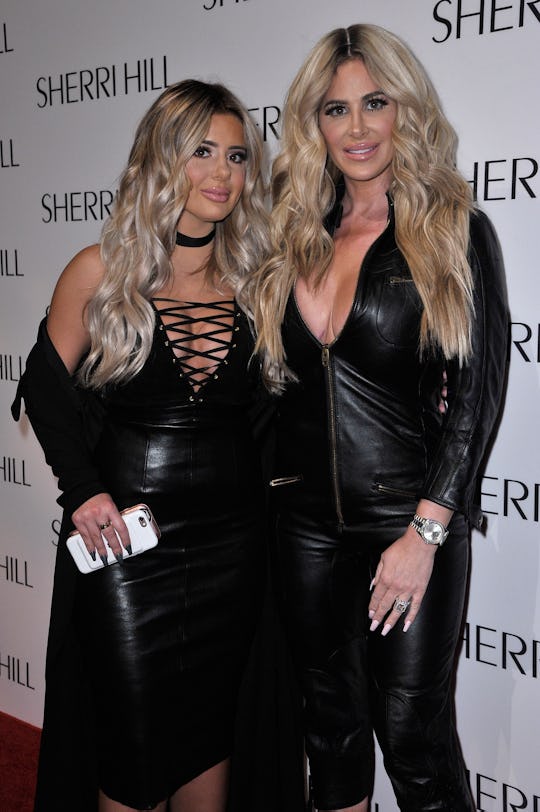 Kris Connor/Getty
Photos Of Kim Zolciak & Family Prove The 'Don't Be Tardy' Star Has The Best Party Around
With the new season of Don't Be Tardy... we are reintroduced to the adorable, zany, and completely lovable Zolciak/Biermann clan. As the four littlest Biermanns get bigger, they are giving us even more hilarious and precocious soundbites, while Kim and Kroy give us as much #RelationshipGoals as ever. Photos of Kim Zolciak and her family prove that she is still hosting the best party around. Honestly, I want to be a part of their family. Hell, I would take just working in the house as like a housekeeper or nanny or something. They are that endearing.
When we were first introduced to Kim as one of the Real Housewives of Atlanta, she was just a sassy blonde with a proud sugar daddy and attitude for days. We had no idea that she would become the beloved supermom matriarch with mile-long extensions and frosted lips. She and her husband, football player Kroy Biermann, got married in 2011, which means they have been together for five years now. Kroy adopted Kim's two daughters from a previous relationship, Brielle and Ariana, and together Kroy and Kim have four more kids, KJ, Kash, and the twins Kaia and Kane. They are five, four, and three years old respectively. When I think of the chaos that must erupt around bath time in that house, the imagination fails.
In case you were wondering what love looks like, folks, this is it. Kim and Kroy are possibly the most fun, most connected-seeming couple on television and this picture describes exactly why that is.
Three-year-old Kaia appears to take after her mother when it comes to the uber-feminine glam department, and I am in love with this lacy purple situation she has going on here.
Kim posted this pic soon after the news came out that Kroy was one of several players abruptly cut from the Buffalo Bills. There is just so much love here, I can't take it.
I would like to see a re-enactment of this picture of KJ, Kash, and Kane in approximately 20 years please.
Perhaps the reason I'm drawn to this family is that as much as they are weird, wonderful, and, oh yeah, on television, they still manage to be completely relatable. How is that?