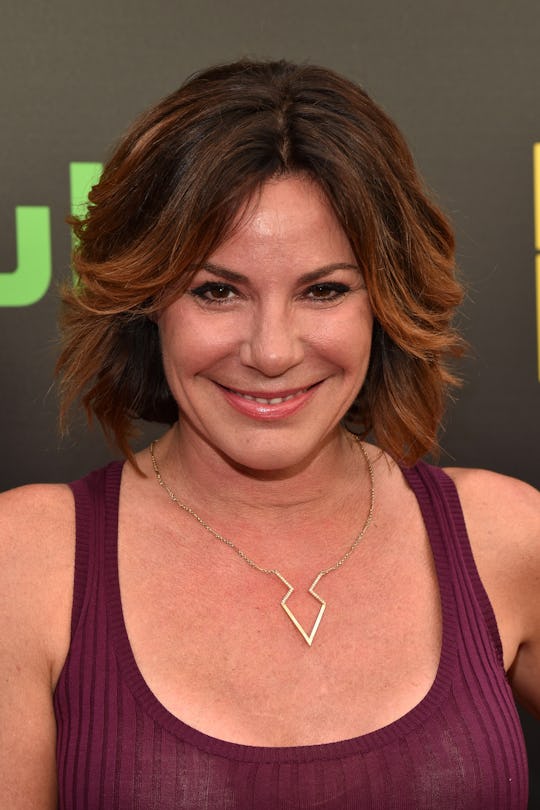 Bryan Bedder/Getty
Photos Of Luann De Lesseps' Fiancé Allegedly Cheating Cause Major Drama For The Housewives
Wednesday night marked the third consecutive episode of The Real Housewives of New York that teased some information that Bethenny told everyone she was in possession of regarding Luann de Lesseps' fiancé Tom d'Agostino. In the previous episode, Bethenny told the other women that someone texted her a photo of Tom making out with someone less than a week before the couple's engagement party on the boat in Palm Beach. She hasn't told Lu yet, but these photos of Luann's fiance allegedly cheating are already causing major drama for the Housewives.
On their vacation in Miami everyone is taking great pains to keep Luann in the dark about the information, but that doesn't stop them from talking about it incessantly amongst themselves while she's not around. There's a lot of feelings going around about this. Ramona feels weird about it because she dated Tom briefly. Sonja feels even weirder about it because she and Tom were "lovers" as she claims for over 10 years. Dorinda just wants everyone to be nice to Luann as they're trying to celebrate her upcoming marriage, to which Bethenny calls her the "village idiot," because she is Bethenny and Bethenny is all about the "truth."
After all of this, Ramona, Sonja, and Bethenny decide to bail on Dorinda's trip to the sandbar, which no one seems to realize is not actually a bar, to hang out and have girl talk at Bagatelle instead. So to recap, Dorinda is mad at Ramona and Bethenny, Ramona and Sonja are annoyed with Luann, and Luann is annoyed with Ramona, Sonja, and Bethenny. Jules is just glad her husband isn't there and she can let loose. This is the perfect recipe for a perfect Housewives storm.
After a surprisingly mellow dinner, in which none of the grievances resulted in broken glass or shrieks across the table, the next day Luann decided to confront Bethenny about Bethenny asking if she and Tom were monogamous. And then. Bethenny dropped the bomb. Well, she dropped the set up to the bomb, and told Luann that she had pictures. Luann guessed the rest and left the room in tears. And that is where the episode ended because Bravo is a cruel, cruel mistress.
We know that Luann has not broken the engagement, and the wedding is still very much on. So we'll just have to see exactly how that worked out next week.