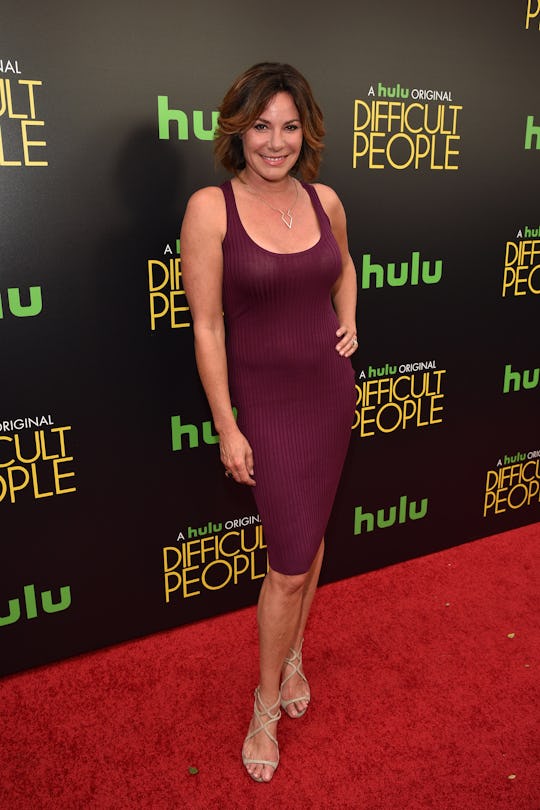 Bryan Bedder/Getty Images Entertainment/Getty Images
Photos Of Luann De Lesseps' House On 'Real Housewives' Are Envy Inducing
Countess Luann (soon to be Regular Luann) has been doing a little bit of house jumping in Season 8 of The Real Housewives of New York City. She ended up selling her Bridgehampton house and shacking up with Sonja Morgan in a kind of Sex and the Golden Girls mashup that I, personally, would have been happy to see continue for a few more seasons. However, now that she's engaged Luann has moved out of Sonja's place and into fiancé Tom's, though she still has her luxe house in Sag Harbor and has added Tom's Palm Beach properties to her real estate bingo chart. These photos of Luann de Lesseps' house (or should I say houses) are totally envy-inducing.
Luann's Sag Harbor home was purchased before she met Tom, but as luck would have it she was already renovating the place to have a master suite just in time for her to meet her new partner. It's a three bedroom house built in 1835 that cost Luann $3.1 million, which may be a change from Luann's last six bedroom mansion but it's a change that she enjoys. "There's a happy vibe here," Luann told Newsday in 2015. "It just feels light."
However, Luann will also share space with Tom, who has homes in New York and Florida.
There aren't as many photos of Luann's place on social media as one might think, perhaps because she's still renovating. However, an interview and spread with Luxury Living revealed all sorts of details about her brand new home. Luann cites the kitchen as her favorite part of her Sag Harbor house. "It's just this massive water view. For me, the best part of the day is waking up – getting to live another day – walking into this kitchen and making myself a cup of coffee," she said. "Looking at that view – I feel so blessed."
Much like with Tom, the house was love at first sight for Luann. "When I walked into this house – first of all I walked down the driveway and I saw the view and I was like, 'Oh my God this is my dream house.' The white picket fence and the view – I was like, 'done'!"
Tom's properties are even more MIA, but viewers had a nice look at his yacht on RHONY. Though he has homes in New York and Palm Beach, they're neither splashed all over social media or being featured in magazine spreads. The best thing to hope for is an onscreen tour once he and Luann are married.
It looks like everything is falling into place for Luann, from her personal life to her living situation.