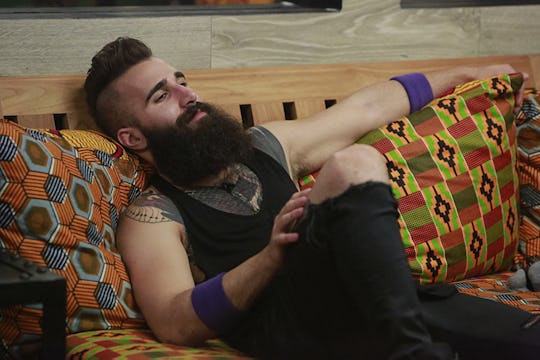 Bill Inoshita/CBS
Photos Of Paul Before 'Big Brother 18' Will Make You Think He's A Different Person
Although Paul aligned himself with the wrong side of the house at the start of Big Brother 18, he has now solidified himself as an ally to the strongest person in the house right now, Paulie. Paul even went so far as to give Paulie a haircut identical to Paul's making them look like twins. Paul didn't, however, cut his own glorious beard while he had the clippers out, which would've been interesting because I'm dying to see Paul without his beard. But, thanks to the internet, I've found pictures of Paul pre-beard and the photos of Paul before he showed up on Big Brother 18 will shock you.
Paul didn't just grow out a beard for Big Brother; he's had his beard for quite a while. On Instagram, Paul refers to his transformation into "Paul with the Good Beard," as aptly named by Entertainment Weekly, as his joining of "The Man Club." Paul has been rocking the facial hair for over a year now and has no current plans to go back to his clean shaven look but some of us (me, definitely me) wish he'd at least seriously consider it. Paul looks great now, but without the beard Paul looks like a completely different person.
Without the beard, Paul's whole face seems to change. You can see his strong jawline and his perfect lips. He looks a bit younger and his whole style seems to have changed with the growth of his beard. It would be strange to see Paul wearing a bow tie these days and it seems he got the tattoo that stretches down his chest, stomach, and shoulders when he starting growing out his beard. His Instagram is limited with very few non-beard pictures, but Tumblr has, of course, found some great ones elsewhere.
Paul went through a complete transformation before America was ever introduced to him on Big Brother and it'd be interesting to see what his fellow houseguests would think of the old Paul. Of course, everyone's allowed to have their own makeover at some point in their lives but maybe Paul will do another makeover on the show and shave off his beard? He'll surely be in the house long enough for it to at least start growing back if he shaved today and who knows, maybe he would get some more attention in the house with a new look. I'll keep my fingers crossed.