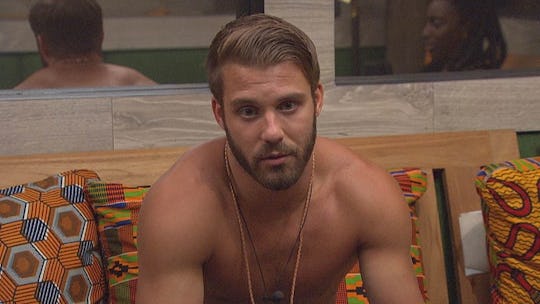 Monty Brinton/CBS
Photos Of Paulie & His Family Before 'Big Brother' Prove He Has A Strong Team At Home
This week, Paulie and his best friend Corey were put on the block for eviction. Although there are plenty of people that are overjoyed with the fact that Paulie may be finally leaving the Big Brother house, Paulie's family is standing behind him, hoping he has the round trip ticket. Paulie's family, particularly his brother Cody, who was a contestant on Big Brother 16, has been talking down haters and defending Paulie all over Twitter. Based on the cute family photos of Paulie and his family before Big Brother, it's no surprise that his family is very supportive.
Cody was ecstatic when his older brother was selected to participate in Big Brother 18 and has been doing all he can to support Paulie. From interviews to Facebook live videos to Tweeting, Cody has stood by Paulie every single step of the way, just like Paulie once did for him. Similarly, Paulie's dad, Paul Calafiore Jr., has been very supportive of Paulie, combating haters all over Twitter. Most notably he's been going head to head with Big Brother 8 winner, Dick Donato, who's been taking shots at Paulie and the Calafiore family as a whole for a while now on Twitter. It's gotten pretty nasty, but Paulie's dad hasn't backed down and whether you love the Calafiore's or not, you have to respect how protective he is of his sons.
The way this family supports each other is almost touching. If it's not supporting Paulie's run on Big Brother, it's going out to see Cody's new movie. It's clear Paulie's family is very close knit and full of love. The Calafiores do almost everything together. From dinners at Applebees, to golfing, to seeing Broadway musicals, this family loves to spend time with each other and it's pretty cute.
Based on the pictures, it's obvious why Paulie misses his family and wants to go home. Paulie has a huge support system in the Calafiores and he may need them now more than ever. Paulie even briefly mentioned quitting the show this week just so he could go home, but surely his family wouldn't want him to give up when he's come so far. On Thursday night it'll be revealed if Paulie is staying in the Big Brother house or going to jury. Hopefully he'll be able to hold out these last few weeks until it's time for him to go home and see his family once again.