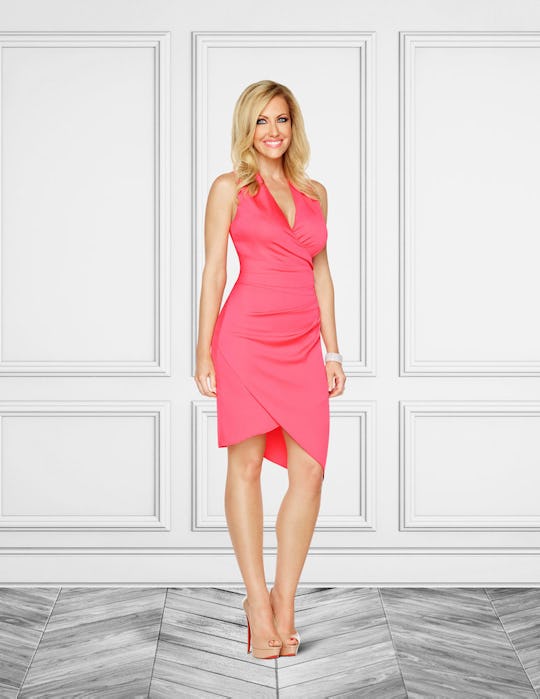 Michael Larsen/Bravo
Photos Of Stephanie Hollman's Home Prove The 'Real Housewives' Star's House Is Palatial
On the Real Housewives of Dallas, Stephanie Hollman's tagline is, "I'm the girl next door. If you live in a big ole mansion!" Steph's own big ole mansion is on the golf course of The Four Seasons, a far cry from her small town upbringing which we got a glimpse of on last Monday's episode. Stephanie took her kids, Brandi Redmond, and Brandi's kids on a little road trip to her home town of Coweta, Oklahoma to visit her family. Stephanie said she liked to go home to remember all the ways in which she was lucky, remarking that she herself didn't earn all the lovely things she has now. One of these lovely things is her home, a sprawling estate in an exclusive development in Dallas. So what does Stephanie's Real Housewives home look like?
Stephanie's home is part of the pricy Las Colinas Estates neighborhood in Irving, Texas. On the low end, these homes start at around a half a million, then soar up to the several million dollar range for the chance to live next to the Four Seasons golf course. The most expensive and coveted of these houses are in the neighborhood called by realtors, The Enclave. These houses are large and magnificent, and feature beautiful views of the course itself.
The Dallas Housewives shared photos of their homes on Bravo's site, and boy is Stephanie's a doozy. From her incredibly tall ceilings, to a closet that would make Lisa Vanderpump jealous, to views of the fairway, Stephanie's house is magnificent.
Stephanie has shared a couple of snaps of her home on her Instagram page, including the palatial estate decked out in lights for Christmas, and this snap of the Byron Nelson, a golf tournament for the PGA tour that takes place on the golf course right outside the Hollman residence. I honestly cannot imagine a nationally-televised sporting event happening every year directly outside my living room window.
I'm glad that even with all of this, Stephanie still takes time to appreciate her humble roots. But likewise, I know that if reincarnation is real, when I die I would like to come back as Stephanie Hollman, please.