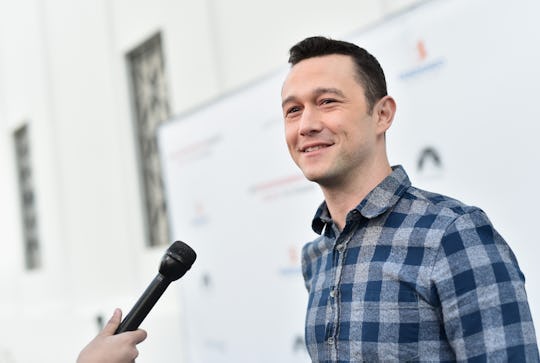 Emma McIntyre/Getty Images Entertainment/Getty Images
Peek These Rare (But Adorable) Photos Of Tasha McCauley & Joseph Gordon Levitt
With all the confusing and concerning things happening in the world right now, hearing good news — in whatever form it may come — can lift even the most downtrodden of spirits. Even after the leader of the free world literally banned an entire group of Americans from serving in the military because of... who knows why, learning that good people just welcomed a new baby into the world can turn the biggest frown upside down (at least for a little while). Yes, you read that correctly — one of the world's most treasured '90s actors and his wife just welcomed their second child into the world, so here are some photos of Tasha McCauley and Joseph Gordon Levitt to help lift your spirits even more.
McCauley and Gordon-Levitt, who have reportedly been together since 2013, have kept their life together pretty low key. Neither of them regularly post personal photos to social media accounts, and there are no photos of their family together that they've chosen to share with the world. However, with the news that the family has expanded, are bound to be some questions. Unfortunately, here's pretty much all we know so far, according to People:
The Snowden star and his wife, businesswoman and robotics expert Tasha McCauley, are second-time parents to a baby boy they welcomed in June, a rep confirms to PEOPLE. No other details, including the baby's name, are available.
McCauley and Gordon-Levitt are so private, in fact, that there are virtually no photos of them available to the public, and no one knows the names of either of their two sons. Really, that's pretty incredible. Considering the fact that Levitt has been in the public eye for years now, making his private life truly private is quite impressive, and understandable.
And, as fans will recall, Gordon-Levitt spoke of McCauley when they were first dating back in 2013 on the Howard Stern show. "The girl that I'm with, she really doesn't want to be a part of that," he said.
But seriously, it's kind of sweet that there aren't a lot of photos of the couple together. While Gordon-Levitt's job may require him to be photographed, McCauley's doesn't. Gordon-Levitt clearly respects his wife's wish for privacy, and that's seriously adorable in and of itself.
Because really, all that matters is that the new family of four is happy and healthy. They don't owe the public any additional information — or photographs.