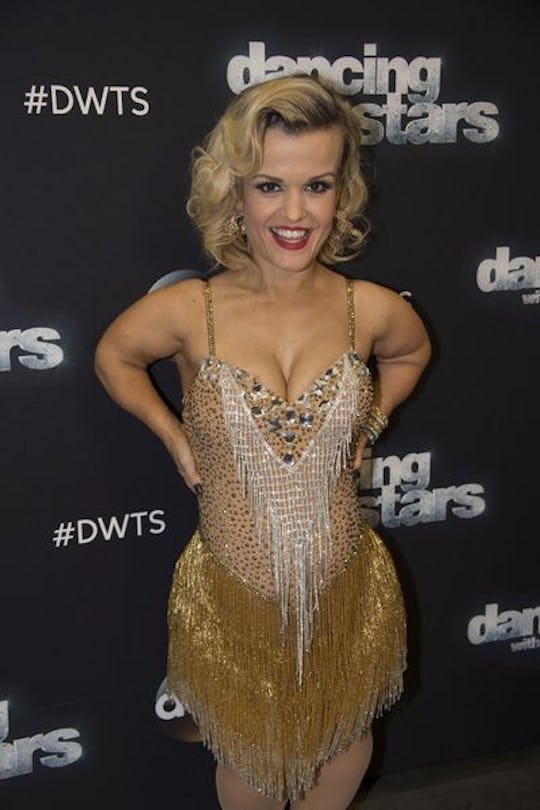 Eric McCandless/ABC
Photos Of Terra Jole & Her Husband That Prove Their Marriage Is Strong
On Season 23 of Dancing With the Stars, Terra Jolé's unwavering optimism, energy, and generally positive attitude quickly made her a fan favorite with audiences all over the country. But she's got more than just America's support. Photos of Terra Jolé and her husband, Joe Gnoffo, show that their marriage is strong and built to last. Even if she doesn't win the Mirrorball Trophy in the end, fans can at least be sure that Terra's got the support of a loving husband and two adorable kids at home.
Terra first rose to fame as the star of Little Women: LA, a reality show about a group of friends who are little people and living in the Los Angeles area. Viewers of the show watched Terra and her now-husband as their relationship blossomed from dating, to an eventual engagement, all the way up to their wedding day, which was televised and broadcast in a special spin-off of the show, called Terra's Little Family. The spin-off showed all the emotions and excitement that went into the wedding as well as the birth of the couple's first child, Penelope Charlevoix Grayson, who was born just a few months before the wedding. Terra and Joe were married near Chicago in 2015, and Terra's brother walked her down the aisle. I know, pretty precious, right?
Terra and Joe dated for a few years, which viewers saw on the show, before their wedding on June 21, 2015. Their first daughter, Penelope, was the flower girl and wheeled around in a little wagon filled with sunflowers, which was just as adorable as it sounds.
Terra may be the more famous of the couple, but Joe's had a pretty long career in show business himself. He plays in a Nirvana tribute band called Nirvanish (it's cute), and has acted in several indie movies throughout the years. You may recognize him from The Benchwarmers as well as Mirror Mirror.
The couple's second child, Grayson D'artagnan, was born in early August of 2016, just a few weeks before Terra was set to compete on Dancing With the Stars. So just in case you didn't think performing in a professional dance competition was enough, Terra has been doing it shortly after creating life. So amazing!
This is a brand new chapter in the couple's life. Now married and parents, clearly nothing is going to be the same as it once was. But with the support of each other, it could be that the best is yet to come. From the looks of things, they're in pretty good shape already.