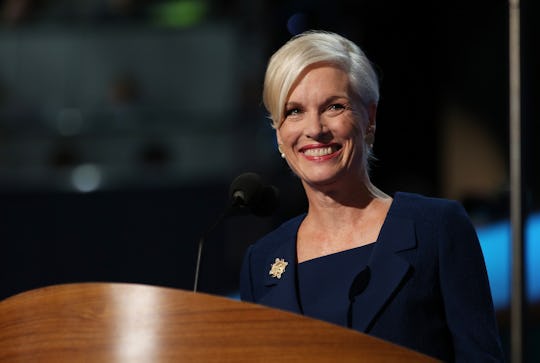 Chip Somodevilla/Getty Images
Planned Parenthood Will Endorse Hillary Clinton & It's The First Time The Organization Has Come Out In Support Of A Presidential Candidate
In a significant announcement on Wednesday, CBS News reported that Planned Parenthood would endorse Hillary Clinton for president in 2016, marking the first time the nonprofit organization has publicly supported a candidate. According to the news outlet, two unnamed sources with inside information about the endorsement confirmed the news, adding that the official announcement was likely to come on Sunday in New Hampshire. Clinton's husband, former President Bill Clinton, began campaigning in the swing state on the Democratic front-runner's behalf earlier this week.
According to The New York Times, Clinton will accept the endorsement at a campaign rally in Manchester. "Everything Planned Parenthood has believed in and fought for over the past 100 years is on the ballot," CEO Cecile Richards said in a statement this week. She later tweeted that Clinton "understands the lives of women" and had been "fighting for them her entire life."
The announcement comes after a fresh wave of attacks from Clinton's Republican rival Donald Trump. The billionaire mogul has alleged Clinton's record of fighting for women might not be as clean as she'd like supporters to think and that her own husband's extramarital affairs diminish her trustworthiness with voters. "Well, as you know, and it's been well documented, she went after the women very, very strongly and very viciously according to the women and according to other sources," Trump told Fox's Sean Hannity on Wednesday. "When she talks about me being sexist, I mean, she can't be speaking about that subject and I don't think she will be anymore."
Clinton's endorsement comes from the nonprofit's advocacy wing, the Planned Parenthood Action Fund, which works to promote Planned Parenthood's mission through legislative and educational work.
Images: Chip Somodevilla/Getty Images