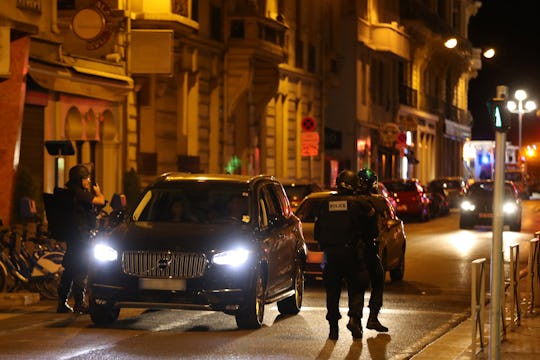 VALERY HACHE/AFP/Getty Images
Politicians React To Bastille Day Crash, But We Need More Than Thoughts And Prayers
On Thursday, a driver of a truck intentionally plowed into a celebratory crowed at a Bastille Day celebration in Nice, France, killing at least 70 people according to The Telegraph. Associated Press journalist Andrew Peng tweeted that eyewitnesses said the driver accelerated as he hit people and that gunfire could be heard. As information continues to bombard the internet and news networks, politicians react to the Bastille Day crash in a sign of solidarity that, sadly, has become somewhat of a ritual as 2016 continues to be a year of seemingly unending violence.
Update: French President Francois Hollande announced Friday that the death toll had risen to 84 and at least 50 people were in critical condition "between life and death," according to ABC News.
Numerous politicians took to twitter to voice either their sorrow, their concern, or their political push for change. Donald Trump tweeted, "Another horrific attack," followed quickly by, "When will we learn? It is only getting worse." The trending hashtag #PrayForNice quickly became the top trending hashtag in the world, which seems to mirror the collective response people have grown to have after witnessing and/or hearing about senseless acts of violence. While it is not yet known if the driver of the truck was a terrorist with an ulterior and sinister motive, clearly some politicians of the Republican nature are using this massive loss of life to push a specific agenda.
President Barack Obama also responded to the attacks, condemning "what appears to be a horrific terrorist attack in Nice, France, which killed and wounded dozens of innocent civilians." The president went on to say, "We are reminded of the extraordinary resilience and the democratic values that have made France an inspiration to the entire world, and we know that the character of the French Republic will endure long after this devastating and tragic loss of life."