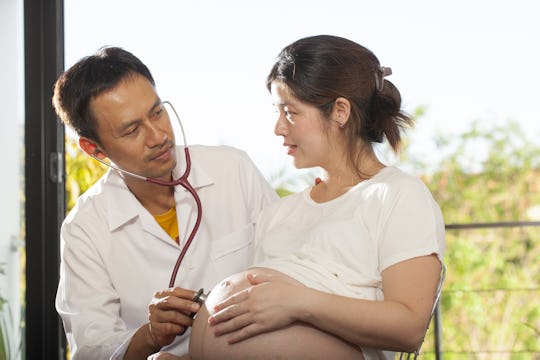 Pregnancy Farts & 9 Gross Things You May Experience For The Sake Of Birthing Another Human
One of grossest (and also, funniest) things to happen to me occurred during my pregnancy. I'll spare you the gory details, but in summary it involved terrible bronchitis, my husband, and a soaking wet Maxi pad that went flying out of my underwear. Needless to say, I was definitely a little freaked out to realize the gross things you experience during pregnancy. Of course, it isn't a total shock. After all, your body is undergoing some major alterations. Between the squished organs, raging hormones, and growing body, you're bound to encounter a few less-than-pleasant scenarios.
Your doctor probably won't warn you about the unpleasant aspects of pregnancy, because to them, these things are totally normal and not a big deal. Sure, a fart that breaks the sound barrier will startle you, but it won't be of any concern to your doc. (Of course, anything that gets extreme or painful warrants mention to your OB-GYN.) Still, it may comfort you to know that you aren't alone in your pee stained, fart smelling, drool covered world. Here are some of the grossest, but not totally horrific things that happen to your body will betray you when you're carrying a baby.