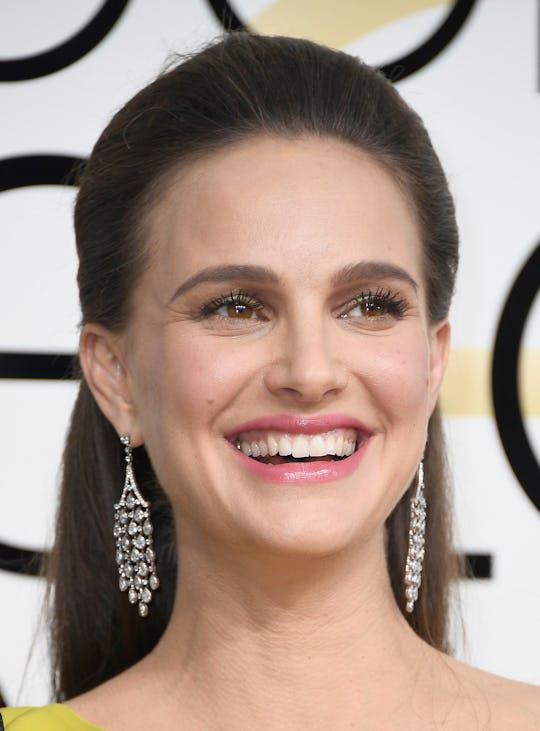 Frazer Harrison/Getty Images Entertainment/Getty Images
Why You Won't See Natalie Portman At The Oscars
Although she is up for her third Academy Award for her starring role in the drama Jackie, Natalie Portman will be skipping the Oscars Sunday night due to her pregnancy. The 35-year-old actress and her husband, French choreographer and her Black Swan co-star Benjamin Millepied, are expecting their second child and are already parents of 5-year-old son Aleph. Although Portman's due date hasn't been confirmed, Us Weekly reported earlier this year that the actress' new baby would make its debut around the time the Oscars air. Considering that the actress is potentially due any day now, it's totally understandable that she's not up for the red carpet.
"Due to my pregnancy, I am unable to attend the Independent Spirit Awards and the Academy Awards," Portman said in a statement, according to The Hollywood Reporter. "I feel so lucky to be honored among my fellow nominees and wish them the most beautiful of weekends."
Portman's baby bump has made it down a few red carpets throughout this awards season — including the Golden Globes and the SAG Awards in January — and the actress reportedly had plans on making it to the Oscars as well. According to Us Weekly, a source said that Portman's stylist selected some dress options for her and she also had her hair and makeup team on "standby," although it was unlikely that she'd be able to be make an appearance at the Dolby Theatre on Sunday night.
"She's literally due any day now," the source told Us Weekly. "It doesn't look like she's going."
Portman's portrayal of iconic first lady Jacqueline Kennedy Onassis in Pablo Larrain's Jackie snagged her the nomination for best actress at the Oscars as well as one for the best female lead at the Spirit Awards. According to Variety, she won the best actress award in 2010 for Black Swan and was nominated in the supporting category in 2004 for Closer, making it Portman's third Oscar nomination overall.
According to Us Weekly, Portman was also nominated for the starring role at the SAG Awards on Jan. 29, but the trophy went to Emma Stone for her performance in La La Land.
For those of us who have never walked a red carpet, just the process of getting ready for it seems a bit daunting — weeks of dress fittings and several trials of hair and makeup. One can only imagine how time consuming all of that can be. And when you're several months pregnant and due any day, it's likely just a bit too much to take on at once.
The red carpet will certainly miss Portman's presence on Sunday night, but hopefully she'll be making an exciting announcement of her own very soon.